Are you ready to say goodbye to the old job search routine of submitting your resume to a faceless job board or black hole email address, then hoping for the best?
JobGet is an innovative new job search platform for hourly workers that puts you in the driver's seat. You get to connect with potential employers and easily learn more about the available jobs.
Rather than waiting weeks for a recruiter's response, you could apply for a job on JobGet, chat with the employer within five minutes, and get hired on the spot.
But does JobGet offer the type of job that fits your needs? Let's look at how this platform works and who benefits from it.
What is JobGet?
JobGet Inc. was founded in 2018 by CEO and co-founder Tony Liu and co-founder Billy Lan. The company is headquartered in Boston, Massachusetts.
JobGet is a job-seeking platform that provides you with the tools to explore new opportunities and find a job you enjoy. The platform has a web-based job search functionality. Additionally, the JobGet app is available for iOS and Android to search for your next job on the go.
In addition to its intuitive and straightforward interface, JobGet provides users with valuable tips and advice through informative blogs. These articles cover a range of topics related to job search, from crafting an effective resume to preparing for interviews.
With jobs being posted at an ever-increasing rate, many jobs aren't getting filled because of the gap between hiring demand and the number of qualified candidates. But JobGet aims to close this gap by making it easier for companies to match with the most appropriate applicants. It does so by streamlining the recruitment process to ensure that jobs get filled quickly and efficiently.
The company's vision is to deliver the fastest way for individuals to find meaningful employment in today's competitive job market. The company has helped millions of people find the best jobs for their skill set and is constantly working to help more hourly workers find their dream jobs and achieve their career goals.
How does JobGet work?
When it's time to find a new job, JobGet makes it easy to make your next career move. You could search for local jobs and view the job location on an interactive map.
You could filter your search for part-time or full-time jobs to find job openings that better fit your schedule.
Once you find a job listing you like, simply apply with one click. Applying allows you to chat with potential hiring managers right on the app via messages and video interviews.
JobGet doesn't charge job seekers any fees for using its platform. Instead, JobGet charges businesses for posting jobs. The platform uses a subscription-based model that allows businesses to post unlimited job opportunities for $50 per month.
How to get a job on JobGet?
Getting started with JobGet is simple. You could create a free account on the website or the app to access the platform's extensive database of job listings from companies across the United States. With more than 10,000 local businesses already on board and jobs at more than 200 locations nationwide, finding a job on JobGet could be easy.
Here are the four simple steps to get started with JobGet:
1. Sign up
Simply sign up for a JobGet account using your name, location, email address, and phone number. The user-friendly interface makes it easy to sign up quickly.
2. Make a great profile
Your JobGet profile is your key to success. JobGet will automatically convert your profile into a resume to make it easy to apply to jobs with just one click.
Include all relevant information about your skills, experience, and qualifications. You could also use your profile to showcase your personality and stand out.
3. Apply for jobs with one click
When you find a job posting that interests you, you could apply with a single click to submit your online application. The chat feature allows you to reach out to potential employers and learn more about the company before applying.
4. Get hired
Once you've submitted your applications, simply wait for responses from your potential employers. JobGet makes it easy to stay organized and keep track of your job search progress, focusing your time on landing a job that fits you instead.
JobGet pros and cons
As with any job platform, JobGet has some pros and cons. Here's a quick overview of the most important things to keep in mind.
JobGet pros:
Free to use for job seekers
Has a large job pool with 10,000+ local businesses and 200+ locations nationwide
Easy-to-use app with in-app messaging and notifications to stay on top of your job search on the go
JobGet cons:
Not all job listings post their pay, though many do
Focuses on hourly jobs, not salaried positions
Doesn't support remote jobs
The only job options are full time or part time, so it might not be a good fit if you're looking for freelance or contract work
Who does JobGet fit?
Everyone's reason for searching for a new job is different. Maybe you don't like the culture of your current company or need to make more income so you can stop living paycheck to paycheck.
JobGet might be a good fit for people looking for a new hourly job, wanting to take on an additional part-time job, or searching for local work when they move to a new city.
There are certain industries with many listings on JobGet. This includes:
Retail jobs
Sales jobs
Accounting and finance jobs
Admin jobs
Hospitality and catering jobs
Travel jobs
Creative and design jobs
Customer service jobs
If you work in one of these industries, JobGet likely has some job listings that might interest you.
Who doesn't JobGet fit?
JobGet focuses on in-person jobs and doesn't allow filtering your job search results for remote jobs. This might increase the difficulty of finding a job opportunity to make money from home. If you want to work remotely or be a freelancer or contract worker, JobGet might not fit you.
Depending on your industry, you may not find what you are looking for. JobGet states it has more than 10,000 businesses on its platform, but other larger platforms might dwarf this. ZipRecruiter, for example, reported 147,100 employers on its platform in late 2021.
Additionally, some users may have niche interests or particular skill sets that aren't well-represented by the range of jobs offered on JobGet. For example, suppose you are looking for a specialized or salaried position. In that case, you may find that the available opportunities on JobGet do not match your skill set and experience level.
FAQs about JobGet
What is JobGet?
JobGet is a platform that helps hourly workers find their dream jobs with leading and local employers across the US. The platform offers a variety of features to help users search for jobs, including the ability to search by location, job type, and company. The JobGet mobile app is free to download on the App Store or Google Play.
Is the JobGet app legit?
JobGet is a legitimate and trusted platform that has helped many users get jobs. The platform has won several awards and competitions, such as the MIT Inclusive Innovation Challenge, a global tournament for entrepreneurs looking to create fair economic opportunities. It won the Global Grand Prize for this challenge.
It's also backed by over $2 million in venture capital funding. Venture capital funding is an indication that investors trust the company's business plan and believe it might be profitable in the future.
Is it easy to get a job on JobGet?
While there is no guarantee that you will get a job through JobGet, the platform does make it easier to find employment opportunities that fit your skills and experience.
The intuitive search tools make it easy to filter job postings by location, job type, and company. And with helpful tips and advice on everything from resume writing to interview preparation, JobGet equips you with the knowledge and resources you need to succeed in your job search.
Whether you are a recent graduate looking for your first job or just want a seasonal position to earn extra cash, JobGet might help you figure out how to make money.
Other career options to consider
JobGet is by no means the only resource for job seekers. There are plenty of other options available if you're looking to do salaried work or just earn some additional cash.
If you're looking for a way to make extra money through a side hustle, Postmates might offer courier work in your local area. You might earn a median of $19 during peak hours by delivering food and orders from merchants to customers.
Read our Postmates review.
Other platforms, such as Coursera, offer great opportunities for people looking to expand their current skill set. With Coursera, you could improve your existing knowledge or learn new skills through online courses. Successful completion of these courses usually provides you with a certificate proving your experience.
Visit Coursera.
If you're a seasoned professional looking for desk-free high paying jobs, a different job search platform such as Indeed might fit you better. LinkedIn is another good resource for finding salaried, full-time positions.

Search Over 80,000 Care and Service-Related Jobs
Connect with paying families looking for care and service-related work. Available jobs include child care, tutoring, senior care, pet care, and housekeeping.
Sign up for Care.com now
Earn Great Pay Working From Home
Free 3-class intro teaches you how to launch a bookkeeping business
Access the training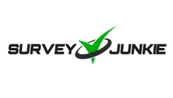 Earn Cash Taking Surveys
Join a community of 20M+ lifetime members who have been paid $76 million to date.
Sign up today