If you love living near mountains, you're not alone. Because it's a popular destination, finding an affordable retirement city with the natural beauty you crave can be tricky. 
Whether you are looking to retire early or waiting until later, these cities have become too expensive. Still, there are other mountain towns to consider nearby.
Nashville, Tennessee
If you love country music and good food, you probably love Nashville. But the city has grown dramatically over the last few years, and the cost of housing and other goods has risen too. 
Alternative: The nearby city of Knoxville seems like it could be a good fit. The city itself hosts 112 miles of hiking trails, and is only an hour's drive from Great Smoky Mountain National Park.
Denver, Colorado
Over the past decade, people have become wise to the charms of Colorado. Hiking, skiing, natural beauty and endless recreation opportunities make the state a hub for retirees. But if you had your heart set on Denver, you might want to reconsider. The cost of living has risen dramatically over the last few years, and living there on a fixed income might be challenging.
Alternative: You might want to consider Colorado Springs. It's a beautiful mountain town with the same natural beauty but a better cost of living. You can have all the same perks as Denver for less. Plus, it's less crowded.
Boise, Idaho
If you've ever dreamed of moving to Idaho and living among the state's rivers, lakes and snow, you're not alone. Residents from more expensive states have been flocking to Idaho over the past few years. As a result, the cost of living is higher than ever. 
Alternative: Even though Boise might be too expensive for retirees, Idaho Falls might not. With a thriving arts culture and excellent medical facilities, Idaho Falls is a great spot for retirees. It's a perfect option for retirees interested in Boise but can't stomach the price tag.
Flagstaff, Arizona
If you're interested in mountain living, you've probably had Flagstaff on your radar. It's a bustling area with great outdoor activities and access to endless hiking opportunities. It sounds like an excellent spot for retirement. But the part that's not great? The cost of living. It's expensive to lie next door to the Grand Canyon.
Alternative: If your heart is set on mountain life during your golden years, you might want to consider Tucson instead. It boasts similar amenities and enjoys beautiful mountain vistas, but the cost of living is 24% less, largely due to cheaper housing.
Park City, Utah
Park City, Utah, is one of the top skiing destinations in the country. It's easy to understand why — the air is crisp, and the sun is bright. Plus, there are great amenities for shopping and anything else you could desire, and it's home to the Sundance Film Festival. But it comes with a steep price tag and might not be the best option for retirees on a fixed income. You might want to consider a different mountain town in the state instead.
Alternative: Provo is an overlooked mountain town with access to the same outdoor beauty but for a lower cost. Plus, it's less crowded with tourists. It's a win-win.
Lake Tahoe, California
Even if you've never heard of this mountain town, you've probably seen photos of its glistening lake and stunning mountains. The cost of living in California is high in most areas, but the real estate in Tahoe comes at a premium. It's a tough place to live on a budget.
Alternative: Lake Arrowhead is another California gem. It's more than seven hours south of Lake Tahoe but boasts a gorgeous lake and mountains for hiking. It might be a great fit if you're looking for a cheaper spot — by California standards — although by most standards, it's still pretty expensive.
Asheville, North Carolina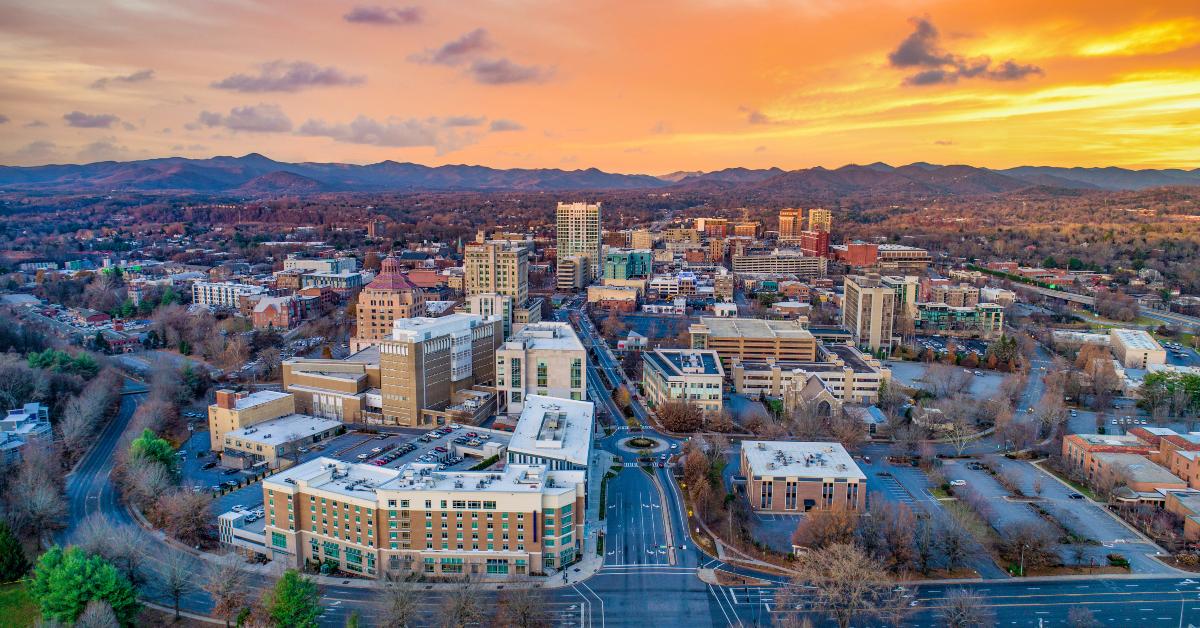 With a bustling outdoor scene and delicious dining options, Asheville is a great spot to visit and live. But the beauty of the city comes at a price. As the city's reputation has taken off, so has the cost of living.
Alternative: You might want to consider Hendersonville instead. It's a quaint mountain town with a much smaller population, but that's part of its charm. Escape the high cost of living and opt for a slow pace of life in retirement instead.
Spokane, Washington
Spokane is usually considered one of the best towns for retirement, and that's part of the problem. The city was once a hidden gem, but it's become a well-known destination for retirees. As a result, the cost of living has drastically increased.
Alternative: You might consider Grandview instead. Near Yakima, east of the Cascade Range, its cost of living, including housing, is less than the average for the U.S. and for Washington. And there's plenty of grand views and recreation nearby. You can enjoy a more relaxed lifestyle and save money while you're at it. 
Bottom line
Finding the perfect place to retire is impossible, especially when searching for an affordable mountain town or city. But even if you are doing better financially, it's still a good idea to stretch your money. With a little research into some outside-the-box ideas, you can find a spot that's perfect for you.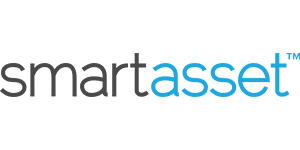 Smart Asset Benefits
Get matched with fiduciary financial advisors
Advisors are vetted and certified fiduciaries
Take the mystery out of retirement planning
Their matching tool is free
FinanceBuzz doesn't invest its money with this provider, but they are our referral partner. We get paid by them only if you click to them from our website and take a qualifying action (for example, opening an account.)