Costco is a great place to shop, but the privilege of doing so isn't free. If you want to be a Costco customer, you have to buy a membership.
Memberships can cost $60 for a Gold Star membership or $120 for an Executive membership. But is it worth paying that much each year to keep your Costco card?
The answer is almost always "yes." That is especially true if you know some of the best Costco hacks. But even if you do not, you can still save a lot of money with your membership.
So, before you say "so long" to Costco, here are some reasons to keep your membership active.
Get a protection plan on all your appliances
Did you know if your air conditioner stops working, your homeowner's insurance won't cover it? Same with plumbing, electrical issues, appliances, and more. Not being able to make repairs could leave you in a bad situation — but a home warranty could protect you against surprise expenses.
Whether you're a brand-new homeowner or you've owned your home for years, a plan from Choice Home Warranty could pick up the slack where homeowner's insurance falls short.
If a covered system in your home breaks down, you can call their hotline 24/7 for assistance to get it repaired. They have a network of over 15,000 technicians that can assist you, making sure any issue can be taken care of swiftly — without breaking the bank.
Not sure if it's for you? Rest easy: they were named one of the "Best Home Warranty Companies" by US News 360 Reviews and were awarded Best Company's 2020 Consumer's Choice Award. For a limited time, you can get your first month free when you sign up for a Single Payment home warranty plan.
SPONSORED
Prescriptions
Costco has a members-only prescription program that can help you save some extra cash on your drug prescriptions.
The retailer carries both brand-name and generic versions of drugs, so you will have many opportunities to get additional savings with your Costco card. You can also get discounts on vaccines.
Pro tip: One great Costco hack is to use the warehouse retailer's drug program for your furry friends' prescriptions. Check with Costco to see if it covers the pet meds for your favorite dogs and cats.
Vacations
One great perk of a Costco membership is that you can book your next trip via the warehouse club.
Costco Travel can save you money on everything from Disney vacations to a tropical beach trip. You also may be able to get additional goodies for your next vacation, such as special dining options or onboard ship credits for your next cruise.
Aids for eyes and ears
If you are on a tight budget, things like hearing aids and glasses can become expensive fast. But a Costco membership can help you get what you need, often at a lower price than you would find elsewhere.
Pro tip: Check with your local Costco about a free hearing screening before picking out your new hearing aids.
Stop overpaying when you shop online
Shopping online has its perks. It's super convenient, but it can be time consuming to find the best deals. Instead of hunting for coupon codes (that don't always work!) and opening tons of browser tabs comparing prices, you can try Capital One Shopping.
Capital One Shopping makes saving money effortless. Just add the browser extension and when you check out, it'll scour the internet for coupon codes to help you save cash. And before you check out at 25+ major retailers, Capital One Shopping will notify you with a friendly pop-up if the item you're buying is available cheaper somewhere else.
Capital One Shopping is free to use and won't show you ads. Add it today and stop overpaying!1
Kirkland Signature products
Costco has its own in-house brand, Kirkland Signature, that may help you save on products that can be just as good as the name brands.
In fact, some of the Kirkland Signature products may be name brands with a different label on the front. Check out the Costco versions of your favorite foods, cleaning products, and more to see how well they stand up to the big-name versions.
Wine and alcohol
Costco sells discounted alcohol that could save you big bucks when shopping for your next party or family dinner. Some wines may cost less at Costco compared to at other retailers, and Costco's Kirkland Signature alcohols could be just as good as more well-known versions.
Pro tip: Some states don't allow alcohol sales that are limited by membership fees. If you decide to cancel your Costco membership and live in one of these states, you may still be able to take advantage of Costco prices on alcohol.
Restaurant gift cards
Do you like eating at restaurants? Costco might sell discounted cards for your favorite eatery. Costco sells some of these cards for less than the face value, which could help you save money.
For example, you can pick up $100 worth of gift cards for California Pizza Kitchen for $79.99, or $60 worth of Krispy Kreme cards for $44.99.
Gas
Gas prices have been declining in recent weeks, but they are still higher than they were a year ago, according to AAA. One way to get some extra savings the next time you fill your tank is by using your Costco membership card at a Costco gas station.
It may be cheaper than a typical gas station in your area, which could save you money.
Cars
A car is a significant investment, but Costco can help navigate a new car purchase by securing a discount for you through a local dealership.
Check out the Costco Auto Program to see what kinds of deals you can get locally on new or pre-owned vehicles. You also don't have to negotiate, as Costco can lock in a price for you without the need to haggle with a dealer.
Food court
Costco is well-known for the deals members can find in its food court. One of the most popular is the $1.50 hot dog and soda combo, which has remained at that low cost for years.
In fact, Costco CEO Craig Jelinek recently confirmed that despite inflation, the warehouse retailer doesn't plan to increase the price.
You can also pick up deals on pizza and ice cream as well as Costco favorites like its churros or chicken bake.
Earn 2% cash rewards at grocery stores and Costco
The Wells Fargo Active Cash® Card(Rates and fees) is a powerful rewards card that allows you to earn unlimited 2% cash rewards on purchases — including on groceries, even at warehouse stores like Costco.

New cardholders can also earn a one-time cash rewards bonus — $200 cash rewards bonus after spending $500 in purchases in the first 3 months!
If you're looking for a powerful rewards card that offers an extended intro APR period, look no further, the Wells Fargo Active Cash® Card checks that box too!
This card also offers an intro APR of 0% for 15 months from account opening on purchases and qualifying balance transfers (then 20.24%, 25.24%, or 29.99% Variable). Which is great for someone who wants a break from high interest rates, while still earning rewards.
The best part? There's no annual fee.
Click here to apply for the Wells Fargo Active Cash® Card now.
Bulk food
Costco may be best known for its aisles and aisles of food items. Buying in bulk can save you money compared to picking up the same amount of items from your local grocery store.
Compare the per-unit price for Costco bulk items to those at your local store to calculate the additional savings you may get if you don't cancel your Costco membership.
Sale price adjustments
Did you buy something at Costco only to see it go on sale a week later? That's OK. Costco's price adjustment policy could help you get a discounted price.
Check the Costco website to see which items qualify and how to request an adjustment to get the best deal available, even if it's after you've already purchased the item.
Return policy
Costco has a generous return policy that can help you save money if you're not satisfied with a product. You can return most items at your Costco, although some items have restrictions, such as electronics that must be returned within 90 days.
And yes, the warehouse retailer's return policy does include refunding your membership fee if you are not satisfied.
Bottom line
Joining Costco may cost money, but you can easily cover that membership fee and save more money with discounts on bulk food items, vacations, prescriptions, and more.
You also may want to check out some of the top credit cards for Costco shoppers to add up additional savings and points when you spend money at Costco.
Lucrative, Flat-Rate Cash Rewards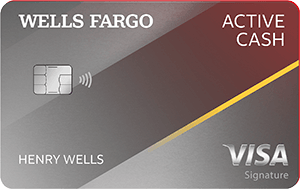 5.0
FinanceBuzz writers and editors score cards based on a number of objective features as well as our expert editorial assessment. Our partners do not influence how we rate products.
Current Offer
$200 cash rewards bonus after spending $500 in purchases in the first 3 months
Rewards Rate
Earn 2% cash rewards on purchases