For some Americans, retiring doesn't necessarily mean you don't want to work anymore.
There are plenty of reasons for older Americans to continue working. Perhaps you want to find a great way to supplement Social Security or maybe you found that the retired life isn't for you. Whatever the reason, companies may be eager to hire older workers with years of previous professional experience.
But what kind of jobs could be a good fit for workers receiving Social Security? Here are a few possibilities that may pay more than minimum wage and could be rewarding during your retirement years.
School bus driver
School districts across the country are facing a bus driver shortage, and it could be a good option if you're looking for a good job when you're older. 
Drivers are being enticed by higher pay or additional benefits. And districts may pay for your training to drive a bus throughout your neighborhood. Plus, being around kids might keep you feeling young.
Virtual assistant
A virtual assistant position may be good if you have previous experience as an administrative assistant or can juggle different administrative duties. 
As a virtual assistant, you can pick and choose the number of clients you take on to have some flexibility with your schedule. You can decide how many hours you want to work doing tasks from home.
Writer
Freelance writing could be a lucrative option, particularly if you have expertise in a specialized field or worked in other communications positions. Writers can sometimes set their own hours and can work as much or as little as they like.
Websites and businesses often need writers on a regular basis. You also might be able to talk to people about subjects that interest you or write about your own personal or professional experiences.
Sports instructor
Have you started to exercise more now that you're retired and have some free time? Perhaps you might want to consider becoming an instructor for classes you like to participate in.
There may be some training or certification involved for teachers of yoga or tai chi, so you might want to check and see which classes would best fit your interests and goals.
Event planner
Event planners have to schedule caterers and venues or organize the different pieces that go into creating a corporate event, wedding, or other event. You could have some additional flexibility by picking and choosing your clients or your schedule. 
Remember that some events like weddings are usually on weekends, but you can decide if you want to work weekend or weekday hours.
Bookkeeper
Do you have experience with accounting? Bookkeeping may be a good option. You could choose your clients and take on whatever volume of work you would prefer in your retired years.
And if you have accounting experience, perhaps you might want to limit your work to accounting's "busy season" leading up to the personal tax return filing deadline of April 15. Then you can spend the rest of the year doing something else.
Real estate agent
Real estate agents need a real estate license in every state and may need to complete other prerequisites to qualify for a job as a realtor, but it could make you some extra cash.
You might be able to choose how many clients you want to take on or when you want to do showings, but be aware that many agents are showing homes on weekends.
Recruiter
There were more than 10 million open jobs in the United States at the end of June, according to the Bureau of Labor Statistics. With so many jobs unfilled, a company or jobs recruiting organization may want someone who can contact potential candidates to fill open positions. 
You may need additional people skills such as talking to or interviewing job seekers or searching out the job market for potential employees.
Substitute teacher
Local schools may need to add to their roster of substitute teachers if they need someone to fill in for a teacher in a classroom or other school setting. And with substitutes in great demand, many school districts around the country are boosting the hourly pay rate.
You might want to check with your state or local district about qualifications, such as a college degree or background check. But subs might be able to choose their schedules, which means you can decide when to work depending on the need.
Pro tip: Other legitimate ways to make extra money in education include working as a cafeteria employee, a teaching aide, or helping at a daycare with younger children.
Consultant
Consulting is a great thing to pursue in the field in which you worked full-time. You already have the skills and most likely have a network of potential clients. You also may be able to command a good hourly rate depending on your previous experience.
As with most of the jobs on this list, you could work as much or as little as you choose. Perhaps you could work for clients on an occasional basis or take on longer work assignments, depending on the project's needs.
Ride-hailing driver
Companies like Uber and Lyft need drivers to help fulfill requests from clients. You could set your own hours or pick and choose which rides you may want to provide.
Be aware that you may have to use your own car, which could lead to additional wear and tear and might require more insurance. But driving for a ride-hailing service could also lead to some extra cash for you.
Tour guide
If you live in an area with a museum or other local attractions, working as a tour guide could be a good way for you to interact with others and show off a highlight of your city. Check with local attractions to see what kind of tour guide opportunities they may have, and consider choosing a subject that may interest you.
Bottom line
One of the ways seniors are missing out on money is assuming that once you're retired, you can't work anymore. Some post-full-time work opportunities may put your previous experience to use. Others may be a new thing for you to try as you get older.
Whatever your reasons, finding a new position you haven't tried before or one in a field you're already connected to could be good for you socially as well as financially as you move forward with your retirement.

Search Over 80,000 Care and Service-Related Jobs
Connect with paying families looking for care and service-related work. Available jobs include child care, tutoring, senior care, pet care, and housekeeping.
Sign up for Care.com now
Earn Great Pay Working From Home
Free 3-class intro teaches you how to launch a bookkeeping business
Access the training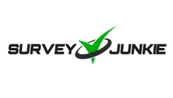 Earn Cash Taking Surveys
Join a community of 20M+ lifetime members who have been paid $76 million to date.
Sign up today