Walmart is a great store to shop for many of the things you need. After all, the big-box retailer is packed with groceries, clothes, electronics, and more. And most of the things you can find there are reasonably priced, helping you save a lot of money.
Walmart also may be a good place to work. The retailer requires plenty of hands-on workers, and those employees are eligible for some great benefits.
So, if you're looking for a job, check out these potential benefits that Walmart employees get in addition to the extra cash you can earn working there.
Pay raises
The average hourly wage for a Walmart employee in the U.S. is $16.40 per hour, with more than 1 million hourly store workers getting a raise in 2021. Workers may also qualify for overtime pay, paid time off, and quarterly bonuses.
Moving up through the company can also earn you big bucks if you continue to pursue your career with Walmart. Store managers, for example, make an average of more than $180,000 a year.
Career advancement
Walmart says about two-thirds of its hourly associates in the U.S. work as full-time employees. That means there is a lot of opportunity for anyone who wants a full-time job instead of working part-time.
Walmart allows associates to move up to higher positions. In fact, 75% of the company's store, club, and supply chain management salaried positions are held by employees who once were hourly associates, Walmart says.
Pregnancy benefits
If you're a pregnant Walmart employee, you may qualify for additional health benefits. In fact, the company covers up to $1,000 in doula services for employees in some states. That's in addition to the retailer's Life With Baby program, which includes coaching from a nurse, special baby gifts, and more for expectant parents.
Parents can receive paid parental leave, and parents who adopt may be reimbursed for some of the costs associated with their child's adoption.
Military job opportunities and transition resources
In 2013, Walmart introduced its Veterans Welcome Home Commitment. The program promises a job offer to any veteran who is eligible and who was honorably discharged. Thus far, Walmart has hired 320,000 veterans and military spouses.
You can apply through the company's Find a Future program for everything from retail to supply-chain positions, as well as corporate or technology positions. In addition to military veterans, you can also qualify for the program if you're in the National Guard or Reserves or if you are a military spouse.
The company offers transition resources for those veterans who qualify.
Low barriers to entry
If you don't have much experience in retail, that's not an issue for Walmart. The company has few barriers for employees to find a job, whether it's your first position or your newest position.
Walmart also hired many workers in 2020 who were displaced from their old jobs due to the pandemic.
Internship programs
Are you still in college completing a degree? Walmart may have something for you.
The company's developmental program includes undergraduate and graduate internships and resources for new employees who want to become a part of the Walmart family and grow with the company.
Walmart Academy
Walmart encourages employees to gain additional training through the Walmart Academy.
The program includes opportunities to learn more on-the-job skills as well as leadership skills for associates and managers throughout the company.
Schedule stability
It can be tough trying to balance a full-time job with other commitments if your schedule changes from week to week. But Walmart offers its full-time associates schedule stability so they don't have to scramble each week to figure out how to fit personal plans with their job responsibilities at Walmart.
The company also has a scheduling app for employees to keep track of their upcoming hours or pick up additional shifts if they so desire. They can also check on paid time off, including sick days and holidays.
Health benefits
Walmart offers health benefits to both part-time and full-time employees. Benefits may include telehealth visits, contributions to help employees cover health costs, and company-paid life insurance coverage.
Healthcare plans start at just $30 per pay period depending on what you want, and plans can also cover families and domestic partners.
College tuition
Walmart's Live Better U program covers 100% of tuition and books for students who decide to enroll.
Programs through Live Better U include college classes, trade programs, professional certification or even helping you complete your high school education. The program also covers employees at Sam's Club, Walmart's warehouse retailer.
Financial benefits
Some associates may qualify for additional benefits. They include an associate stock purchase plan, in which employees can purchase Walmart stock with the company matching a portion of the purchase.
Associates can also qualify for retirement funds, including 401(k) accounts, with Walmart matching employees' contributions after a year of employment.
Store discounts
Prices have gone up on all kinds of goods thanks to surging inflation. But Walmart employees get a 10% discount on general merchandise throughout the store, as well as on fruits and vegetables.
Bottom line
Ready for a job at Walmart? You can make a lot of money — and earn great benefits — working for the retailer.
If you work hard and take advantage of these benefits and opportunities, you soon could quit living paycheck to paycheck and find yourself building wealth as you advance your career.

Search Over 80,000 Care and Service-Related Jobs
Connect with paying families looking for care and service-related work. Available jobs include child care, tutoring, senior care, pet care, and housekeeping.
Sign up for Care.com now
Earn Great Pay Working From Home
Free 3-class intro teaches you how to launch a bookkeeping business
Access the training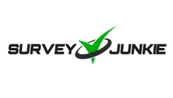 Earn Cash Taking Surveys
Join a community of 20M+ lifetime members who have been paid $76 million to date.
Sign up today