If you're trying to figure out how to make money to make ends meet, pay down your student loans, have a dream vacation you want to make a reality, or save up for a big purchase, a side gig can be just what you need.
It's important to find the right side hustle for you, one that earns enough money to justify your time. We're here to help with a list of the best side hustle ideas out there. Check out some of the ways to make money in your spare time and get closer to your financial goals.

Earn Cash By Going Online
Get a $5 bonus when you register with your email
You could earn money by taking surveys or making online searches
Over $80 million paid to members so far - how much can you earn?
Take surveys in your spare time
Taking online surveys in your spare time is a great way to earn some extra money. While you won't get rich with this side hustle, you can earn rewards and redeem them for cash or gift cards to popular stores.
Here are a few of the top survey sites out there if you're interested in sharing your opinion and getting paid:
1. Play games and provide feedback with KashKick
KashKick is another online platform that lets you make money in your free time. You can earn money by taking surveys, playing games, and more on your computer or smartphone.
KashKick works with companies that want to get consumer feedback or receive higher visibility for their products. It then connects these companies with consumers, like you, and pays in exchange for engagement or feedback. KashKick also pays you to take surveys and will tell you in advance how much time each should take to complete.
Payment usually ranges from 25 cents to $40, so we recommend browsing all their active offers to find those that pay the most. Payment is only made once a goal or survey is completed, and once your account reaches a minimum of $10. You can request a withdrawal via PayPal.
Visit KashKick | Read our full KashKick review
Play Games. Take Surveys. Earn Cash.
It's That Easy!
Learn More
2. Provide consumer insight on InboxDollars
Brands pay InboxDollars for consumer insights from members like you, and the company passes on cash earnings to you. You can earn for a variety of activities, including taking surveys, playing games, reading emails, and redeeming coupons. 
You can even earn cash back when you shop online through InboxDollars. The company has paid out $59 million in cash rewards in the past 20 years. You can even get a $5 bonus for signing up.
Visit Inbox Dollars | Read our full InboxDollars review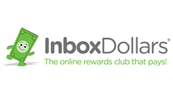 Earn Cash By Going Online
Learn More
3. Take surveys with Branded Surveys
Branded Surveys lets you earn money by answering simple surveys from Fortune 500 companies like Walmart, Apple, and FedEx. Over 3 million people have signed up for the market research platform, and the company has paid out over $28 million to date.
You can earn 50 points for completing surveys 3-5 minutes long and more points for completing longer surveys. Once you collect 1,000 points (equivalent to $10), you can redeem your points for cash via direct deposit, PayPal, Visa prepaid card, or as gift cards.
Branded Surveys also boasts a fast payment turnaround time, allowing you to receive your money within 1-3 business days after approval.
Visit Branded Surveys | Read our full Branded Surveys review
4. Provide market research with Survey Junkie
Survey Junkie is an online market research platform that matches you with surveys you can take to earn rewards. Hundreds of brands get their consumer insights from Survey Junkie.
You can participate in surveys and focus groups, or you can choose to install the SJ Pulse add-on, which automatically collects information about your browsing behavior. Both options get you rewards, which you can exchange for gift cards or cash out via PayPal or bank transfer.
Visit Survey Junkie | Read our full Survey Junkie review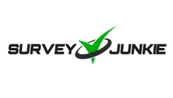 Earn Cash Taking Surveys
Join a community of 20M+ lifetime members who have been paid $76 million to date.
Sign up today
Deliver groceries, takeout, and other essentials
Delivering food, groceries, and other essentials can be a lucrative side job. And the best part? Some delivery services let you set your own hours, so you'll have the flexibility of working when it's convenient. Plus, you can make over $20/hour if you shop and deliver orders frequently. 
Here are some of the best delivery services for drivers:
5. Deliver food with Uber Eats
Uber Eats is a food delivery service that lets you earn money delivering takeout orders in your spare time. Whether you've got a few free hours on the weekends or after work, you can use that time to make some extra cash. Simply sign up as an Uber Eats delivery driver, log into the app to find and fulfill orders, and then get paid. 
If you need quick cash, you can also choose to set up Instant Pay and get paid up to five times a day. No car? No worries. Uber Eats drivers have the option to deliver orders by bike or scooter in select cities.
Visit Uber Eats | Read our full Uber Eats review


Get Paid To Make Deliveries
Learn More
6. Deliver groceries through Instacart
If you enjoy browsing the aisles of your local grocery store, give Instacart a shot. While Instacart has hired full-time shoppers in the past, right now, you can get a contract role in shopping and delivering orders. 
As an Instacart shopper, you'll be able to work whenever is convenient for you; just open the app and select the order you want to start earning. You keep 100% of your tips, and you can instantly cash out at any time.
Visit Instacart | Read our full Instacart review

7. Deliver takeout through DoorDash
DoorDash is a food delivery service available in more than 4,000 cities, and you can work in any one of them once you're set up on the smartphone app. As a Dasher, you'll be responsible for picking up orders from local restaurants and delivering them to customers. 
You'll have the flexibility to choose your own hours, and it's a piece of cake to get started. Once you apply and complete your orientation, DoorDash will send you everything you need to start working. From there, simply open the app to start making deliveries.
Visit DoorDash | Read our full DoorDash review

Get Paid to Make Deliveries
Learn More
8. Deliver orders through Amazon Flex
You probably see Amazon trucks on your street every week, if not daily. But did you know the giant online marketplace also employs individuals to deliver for them as well?
You'll deliver anything from groceries and orders from local retailers, and you can set your own hours. All you need is a reliable car and the Amazon Flex app.  
Turn your hobbies into paying gigs
Turn the saying, "If you do something you love, you'll never work a day in your life," into reality! Many people are successful in making extra cash by doing a hobby they already enjoy. You just have to know where to look.
9. Walk dogs or pet-sit
Are you a dog lover looking for the perfect side hustle? If so, Rover has got you covered. You can earn up to $1,000 per month dog walking or being a pet sitter when you create a profile on Rover. The site is designed to help pet owners find pet boarders, dog walkers, and housesitters. 
Anyone with relevant experience working with pets can create a profile on Rover. Not only will Rover send customers your way, but it'll also handle your customer support and payments, provide you with ongoing education, and offer you a background check to make customers feel safe.
You make your own schedule, set your own rates, and have access to your earnings two days after completing a service. Another popular website to look for pet care jobs is Care.com.
Visit Rover | Read our full Rover review


Find Paying Pet Care Jobs in Your Area
Connect with paying families looking for pet care. Full and part-time work available. Pay depends on region, family needs, and commitment level.
Sign up for Care.com now
10. Put your creative skills to good use
Ever dreamed of tapping into your creative side to earn cash? Thumbtack may be the side hustle you've been looking for. Thumbtack is an online platform that matches customers with local professionals running just about any type of business. 
That means that whether you paint murals, DJ parties, photograph weddings, clean homes, or groom dogs, you can grow your business with Thumbtack.
It's free to create a profile, though you'll pay a relatively small fee when a warm lead contacts you directly. You can set your own schedule, geographic location, and pricing. Plus, Thumbtack lets you know how you compare to the competition so you can set fair prices for your services.
Read our full Thumbtack review

11. Start a business
Many people have found that a part-time side hustle has been so enjoyable and successful that they've been able to turn it into a full-time business. Imagine controlling your own time and turning something you love into your new day job.
Of course, you will need to have a bit of an entrepreneurial spirit and learn the ins and outs of how to start a business. You may also need some help to fund your business and get it off the ground, either with a small business loan or a business credit card. Cards like the Ink Business Cash® Credit Card let you earn cash back on common startup purchases.
Read our full Ink Business Cash® Credit Card review

Earn Great Pay Working From Home
Free 3-class intro teaches you how to launch a bookkeeping business
Access the training
12. Become a freelancer
At its heart, freelancing is nothing more than selling your particular creative skillset to others on a one-off or recurring basis. 
Love to write? Become a freelance writer or offer your proofreading or transcription services to businesses or resume writing for individuals. Alternatively, you can turn your love of art and computers by doing freelance work as a graphic designer, helping others with their business bookkeeping, or working as a virtual assistant.
All it takes is a little research to find out what people are charging in your area to help you set your hourly rate and bring in some extra income doing what you're good at. Then create an account on Fiverr (or Upwork if you're freelance writing), or a similar freelance platform and start advertising your skills.
Warning
Make sure your full-time employer is OK with you moonlighting. Some companies have policies about employees working after hours.
13. Start a podcast or blog
If you have a passion for a topic, hobby, or niche, what better way to share your knowledge than by becoming a blogger or starting a podcast?
Learning how to start a successful blog is as simple as picking a name and hosting service and starting to write. As your reach and audience grow, you can monetize your blog with Google ads, affiliate marketing, or even teach an online course.
You can also use a podcast to drive more traffic to your blog and any products you are selling. If you grow your audience large enough, you can also take on sponsors who will pay you to promote their goods or services over one or more podcast episodes. 
14. Become a social media influencer
If images and videos are more to your liking, take to social media and work at becoming an influencer. If your passion happens to be a trending topic and you can convey an appealing personality, you could slowly build an online presence.
Depending on the platform, social media influencers can get paid through advertising dollars or by sponsors who will ask them to review and talk about their products. So, not only can you get paid, but you might also get some free stuff! 
15. Become a freelance social media manager
If your social media game is strong, you could also put your skills to work for other businesses' digital marketing. Companies of all sizes need someone to keep up with their LinkedIn, Instagram, Facebook, TikTok, and YouTube channels to leverage the power of social media marketing. 
As a part-time or freelance social media manager, you'll help create a strong voice for your clients and test target market campaigns — all while saving them money.
Sell products online
Whether you're looking to declutter your home or want to capitalize on the online shopping addiction, there are opportunities available for you.
16. Become an online reseller
Top online resellers can earn thousands of dollars each month, and Amazon is a great place to start a reselling side hustle. While it's a competitive marketplace, it's also a great platform to learn about ecommerce and make money online. 
If you're worried about getting started with Amazon, you don't need to go it alone. Jungle Scout can help you succeed at selling on Amazon. 
Jungle Scout is a research tool and all-in-one platform for entrepreneurs who want to sell items on Amazon. The platform helps you in every stage of your online business, from learning how to resell to finding the right product and finding qualified suppliers to tracking your sales and expenses. 
Jungle Scout currently supports more than 400,000 business owners generating more than $3 billion in sales annually. As a Jungle Scout customer, you also have access to customer support and free educational resources to help you grow your online store.
Visit Jungle Scout | Read our full Jungle Scout review

17. Start a dropshipping business
If you don't want to deal with Amazon, you could also start a dropshipping business with an ecommerce platform like Shopify. 
Instead of having to store and ship your own inventory, dropshipping lets you sell items that are packaged and delivered directly from the supplier. If you're not sure what to sell, there are over a dozen dropship marketplaces that allow you to choose products and sell them through your Shopify site.
18. Sell stuff you don't need anymore
Think all of those unused items in your home are just junk? Why not look at them as potential piles of cash instead?
While you may be tempted to dump everything off at a thrift store or through a low-dollar garage sale, selling your items online can be far more lucrative.
Furniture, exercise equipment, and even vehicles can be sold locally for good money through Craigslist or Facebook Marketplace. And if you're willing to take the time and do some research, you may be able to sell some inherited items to collectors who will appreciate (and pay) for them on eBay. 
19. Rent out your garage
Did you ever wish you could make some extra money from your home but hate the idea of renting out a spare room to a stranger? What about keeping their stuff in your home instead?
Neighbor.com is a person-to-person platform that lets you lease storage space in your home, garage, or property to people in your neighborhood. You can earn between $100-$400 per month, and the company offers $1 million in general liability protection at no additional cost for your guests' possessions. 
Read our full Neighbor.com review

Rent out your car
Is your car just sitting in a parking spot collecting dust while you work from home? If so, put it to work for you! Renting out your car when you aren't using it can be a lucrative side hustle — and it doesn't require much time or effort on your part. 
Here are two top options if you're interested in renting your car to boost your bank account:
20. Offer your car for rent on Getaround
Getaround is a car-sharing service that allows you to earn money from renters when you're not using your car. And because Getaround installs a digital key that allows renters to unlock your car from their phone, you won't need to provide any customer service, making this a truly passive opportunity. 
Every trip comes with $1 million in insurance coverage and roadside assistance. You keep 60% of the rate set for your car, and your earnings are paid monthly. Your only responsibilities are to maintain your vehicle and set your car's availability.
Read our full Getaround review

21. List your car for rental on Turo
Turo is a car-sharing service that allows you to list your car for rent and earn an average of $706 per month. With Turo, you can set the price for your car, along with rules for its use. 
You'll need to meet renters to hand over the keys, but beyond that, your earnings will be passive. Depending on the protection plan you select, you'll keep 65% to 85% of the trip price.
Every trip is covered with up to $750,000 in liability insurance from Liberty Mutual. Plus, payments are speedy: Turo will initiate a direct deposit 72 hours after your first trip and three hours after subsequent trips. Owners will also be paid weekly for any trips lasting more than a week.
Tip
Look for a side gig that fits with your regular work schedule. Something that can be done on evenings and weekends might be a great option if you work a 9-to-5 day.
Another option to consider
Discover®️ Cashback Checking Benefits
Earn 1% cash back on up to $3,000 in debit card purchases each month1
No minimum deposit, no minimum balance, and no account fees
Access your paycheck up to 2 days early with Early Pay
60K+ fee-free ATMs and make cash deposits at Walmart stores nationwide
What is the best side hustle for me?
A good side hustle fits easily into your life and provides the money you're looking to make. Exactly what that looks like will be different from person to person. Some people need to figure out how to make $1,000 a day; others are aiming to make that amount in a week or a month.
Here are some things to consider when you start looking into ways to make extra money:
How much time will I have to commit to earn enough money? A low time-to-money ratio is always a good thing. Earning more in less time makes sense for just about everybody. That said, some side hustles that take more time could make more sense if you're considering the long-term picture.
Do you need money to do the job? For example, you can't earn money with a rideshare company if you don't have a car that meets its standards. If you have to invest a lot of money into your side hustle to get started, that may be a barrier that won't make that particular gig worth the effort. Take stock of what you have to offer and start with the path of least resistance.
When can you work? Full-time jobs, family, and other commitments may keep you on a strict schedule. A good fit for side hustlers allows you to keep your priorities and earn some extra cash through a very part-time job.
Thankfully, the gig economy is thriving, and the list of side hustles ideas is a long one.
Tip
If you want to make extra money fast, look for side gigs that pay immediately or at least weekly, and that don't take long to get into the swing of things.
Frequently asked questions about side hustles
How can I make an extra $1,000 a month?
These include working as a freelancer in your spare time, partnering with a ridesharing company like Uber or Lyft, babysitting through a site like Care.com, or delivering food with services such as Postmates. 
You could also teach English through an online tutoring service like VIPKid or simply help people by running errands through a service like TaskRabbit.
There are also many ways to earn passive income, such as renting a room in your home or sharing your car through a peer-to-peer service. Whatever you choose, your goal should be to earn at least $250 a week if you want to make $1,000 extra each month.
How can I make $100 a day?
There are many ways to make $100 per day via a side hustle. You could leverage your real estate and rent a spare room in your home through Airbnb or Vrbo, sell crafty goods you make on Etsy, or deliver groceries and goods.  
If you're looking for more online ways to earn a few extra bucks, you can make money by combining paid online surveys with cash games you can play on your phone.
What side hustles pay the most?
The side hustles that pay the most tend to be platforms allowing you to run your own business and set your own rates. These include sites that connect customers with professionals, sites that assist with growing a business on Amazon, and any other tools that help you launch and run your own business.
Some passive income opportunities can also be quite lucrative. Although paid survey sites and on-demand delivery apps are great side hustles that can help you earn good money, there's a limit to how much you can make.
Do I need to report side hustle income on my taxes?
Yes, you must report and pay taxes on any earnings you make from a side hustle, whether you work freelance or for another business.
If you're freelancing, you will add your total freelance income to your tax returns. If you work for a company, they will send you a 1099 form if you earned more than $600, which you must include with your tax returns.
Calculating how much you owe and making your payment can be hard to keep track of. Consider using software like TurboTax, which offers support for self-employed individuals.    
Methodology
The companies we chose for our best side hustle list are current or past FinanceBuzz partners. We did not review all companies in the market. When evaluating these companies, we considered factors such as earning potential, time commitment, and who might benefit most from a particular side hustle.
Recap: the best side hustles
1. Play games and provide feedback with KashKick

2. Provide consumer insight on InboxDollars

3. Take surveys with Branded Surveys

4. Provide market research with Survey Junkie

5. Deliver food with Uber Eats

6. Deliver groceries through Instacart

7. Deliver takeout through DoorDash

8. Deliver orders through Amazon Flex

9. Walk dogs or pet-sit

10. Put your creative skills to good use

11. Start a business

12. Become a freelancer

13. Start a podcast or blog

14. Become a social media influencer

15. Become a freelance social media manager

16. Become an online reseller

17. Start a dropshipping business

18. Sell stuff you don't need anymore

19. Rent out your garage

20. Offer your car for rent on Getaround

21. List your car for rental on Turo