Want to retire somewhere that isn't the United States? There are plenty of options available, and you only need $500,000 in savings to make them work. And if you need a bigger nest egg, there are definitely a few ways to make extra money.
Perhaps you want to live somewhere close to the U.S. or maybe you want to go far away and try a completely different culture. The good thing is that there's an option for you regardless of your specific plans.
Check out these countries where you can retire with $500,000 in savings and enjoy your post-work years.
Australia
Australia may be half a world away, but that shouldn't stop you from enjoying life Down Under. The country offers beaches and culture as well as affordable living, depending on where you choose to settle down.
You may have to check on a specific visa for retirees, but it could be a good choice if you want to live in an English-speaking country with a culture all its own.
Portugal
Located on the west coast of Europe, Portugal offers a comfortable climate and an affordable cost of living. You also may want to check the country's tax laws, which may be favorable to retirees depending on your circumstances.
Be aware that the official language of Portugal is Portuguese, so you may have to learn another language in order to get around the country on a daily basis.
Spain
Near Portugal is Spain, which is known for its good food, rich history, and unique art. Travel around to major cities like Madrid and Barcelona to see plenty of things that make Spain special for residents and retirees.
A residence visa allows non-European Union citizens to live in Spain, but you cannot work. Spain has a high-quality health care system, but you may need to pay for private health insurance,
Belize
Want an option that's close to the U.S.? Try Belize. The country has affordable housing and a lower cost of living than other areas. Plus, its official language is English, which means you won't have to learn a new language to live in the country.
You may be required to get a retirement visa which will take some time and a little money, but it could be worth it if you plan to live there for a while.
Peru
Peru has a lush landscape and affordable housing, which makes this South American country an ideal location for retirement. The capital of Lima may be a great stop with its beautiful architecture and culture.
Retiring in Peru may be easier than in other countries when it comes to visas and immigration, but check the details to become a citizen.
Pro tip: Some of these countries are so affordable that you may be able to retire early.
Malaysia
If you want something a little farther from the U.S., check out the Asian nation of Malaysia. The country is home to warm, sandy beaches and lush tropical rainforests, so you're bound to find something that interests you.
The country also has a low cost of living and most residents speak English as an unofficial second language, making it easy to navigate the country.
New Zealand
Across the Tasman Sea from Australia is New Zealand, which is a long flight from the U.S. but could be worth it depending on what you want out of retired life. 
The country has beautiful scenic areas as well as some urban centers that may be a little more laid-back than some cities in the U.S.
Be aware that while the cost of living may be on the lower side, you may have to have some extra savings to qualify for a visa. 
Check New Zealand's requirements and ways you can supplement your Social Security if you're worried about how much money you will need.
Chile
Chile is a modern country with plenty of nature around for you to enjoy as well. It's a great destination if you like exploring the outdoors or enjoying hitting the slopes in the winter. The Andes Mountains have plenty of ski resorts for you to indulge your skiing passion.
When it comes to getting a visa, Chile's rules may be easier compared with some other countries. You can apply for a retirement visa, which is good for one year, and even allows you to work.
Morocco
The African nation of Morocco sits on the Atlantic Ocean and the Mediterranean Sea, giving you plenty of access to warm water and a unique culture. Enjoy different foods and a stable climate in an area with a low cost of living.
Citizens of the U.S. do not need a visa to visit Morocco for up to 90 days. To extend that time, you'll need to apply at a police station with specific documents, including a bank statement to prove you have sufficient resources to live in Morocco.
Bottom line
There are plenty of ways seniors waste money, including retiring in a high-cost-of-living area. But you can get the excitement of living outside the U.S. without a huge price tag depending on where you want to spend your post-work life.
Be sure you visit the country you are considering, and then study the requirements for retiring there. You may want to vacation in various countries to get a feel for the one where you'd be most at home.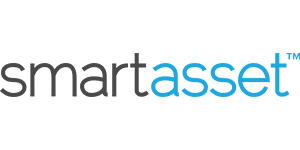 Smart Asset Benefits
Get matched with fiduciary financial advisors
Advisors are vetted and certified fiduciaries
Take the mystery out of retirement planning
Their matching tool is free
FinanceBuzz doesn't invest its money with this provider, but they are our referral partner. We get paid by them only if you click to them from our website and take a qualifying action (for example, opening an account.)