The housing market has been running red hot recently as more Americans buy homes while the supply has decreased. 
But for those who have been scraping by financially and unable to buy a home at these high prices, you will be happy to know that there are some signs that the housing market is finally starting to cool down in some areas. In fact, housing demand is showing signs of cratering in some cities in the U.S.
So whether you're looking to invest and boost your income, buy your first home, or you are interested in becoming a real estate developer, here are the top 10 cities you may want to consider as demand declines, according to real estate website Zillow.
North Port-Sarasota, Florida
Located on the Gulf Coast, North Port and Sarasota may be good destinations for retirees who want to live somewhere warmer. And a 50.1% annual decline in demand may make the area more appealing to potential homebuyers. Many other cities in Florida continue to see rising costs in housing.
Austin, Texas
Austin may be considered a cool town in Texas, but the local housing market is entering a cooling-off period lately. From October 2021 to 2022, Austin saw a demand decrease of 52.7%, with 694 homes sold versus 1,167 sold in October 2021. A home spent a median of 53 days on the market, which is the highest number of days sitting for sale in more than five years, according to real estate site Redfin.
Boise, Idaho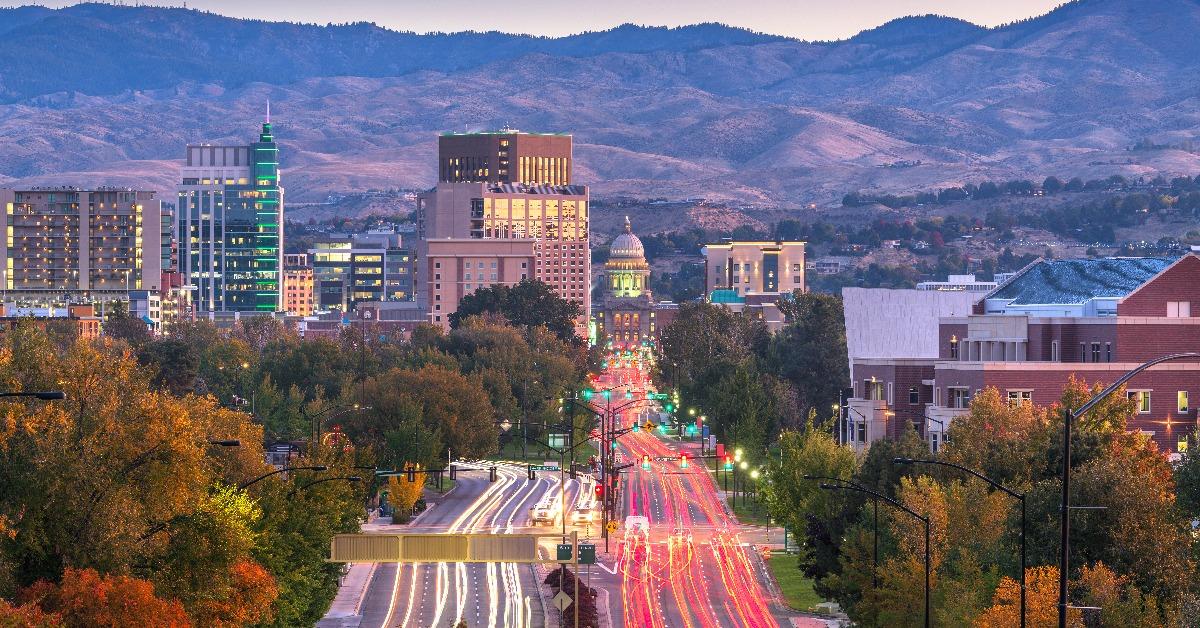 Boise is witnessing a 54.7% decline in housing demand compared to a year earlier, according to Zillow. That decline may help transplants from other West Coast states like California or Washington.
Pro tip: It may be a good idea to find ways to save money on rent now so you can afford the down payment for a home later.
Wichita, Kansas
Wichita has seen a 54.8% decline in housing demand in the past year. The cost of a home in Wichita is the highest it's been in more than five years with the median home price around $217,000. With prices that high, there may not be enough buyers who can afford to get into the market.
Las Vegas, Nevada
Las Vegas was a housing boom town in the early 2000s, and has been a growing city in the desert since the recovery. But that growth may be slowing down as demand for homes decreases. Demand has gone down 55.4% in the past year. In fact, 44.2% of homes listed in Las Vegas saw a price drop.
Phoenix, Arizona
Phoenix has become one of the fastest-growing cities in the country in the past year or so, but that popularity may be cooling off. Demand for homes there has declined 60.5% in the past year and 52.9% of homes on the market in September saw a price decrease.
Stockton, California
Demand for homes in Stockton has gone down 60.7% in the past year, which is reflected in its current housing costs. In September, a home in Stockton would have cost a buyer a median price of $410,000, which is a 3.5% decline compared to a year earlier.
Albany, New York
Albany may be running a little too hot, making it harder for people to buy into the market. In September, 57.1% of homes sold above the listing price. That may be why demand by typical home buyers has gone down 62.7% in the past year.
Winston-Salem, North Carolina
Winston-Salem has seen a decrease in homes sold, which may be a sign that demand for housing in the area is declining. There were 340 homes sold in September, which was a 23.1% drop in the past year. That change may be contributing to the 65.6% decline in housing demand.
Greensboro, North Carolina
Greensboro, which is near Winston-Salem, is also experiencing a demand decline with a 67.6% decrease in the past year. The median sale price in the area was $263,500 in September, which was 16.9% higher than a year ago. But only 362 homes were sold in September, down from 508 in 2021.
Bottom line
There are some declining housing markets that could be a good opportunity for you to make some smart money moves if you're ready to buy into the market. Work on your budget to figure out the best price for you to offer on a home today, considering the higher mortgage rates. And don't forget to factor in other costs such as utilities and homeowners insurance.

Compare Quotes Benefits
Get quotes in 60 seconds
Compare rates from top insurers
Coverage you need at an affordable price
It's free and fast to compare quotes