If you're a frequent traveler, getting a Priority Pass membership could make a lot of sense for you. Priority Pass not only provides access to airport lounges, but you could also eat for free or at a discount at Priority Pass restaurants in airports across the U.S. and the globe.
Figuring out which restaurants participate can be complicated, but this guide can help you find a Priority Pass restaurant at a location convenient to you.
How do Priority Pass restaurant credits work?
Priority Pass provides access to its network of more than 1,200 independent airport lounges, regardless of which airline you fly with. In many of these airport lounges, food and drinks are available to guests.
But in addition to lounge admission, your membership can also provide access to discounted or even free meals at participating airport restaurants — including 28 restaurants in the U.S. as well as additional restaurants abroad in major cities, including London and Sydney. The specific discount you'll receive is determined by restaurant but is typically around $28. When you use your Priority Pass membership at a participating restaurant, the discount typically counts as a lounge visit.
To find participating restaurants, you can visit Priority Pass and click "Find lounges and more." You'll be asked to input the city, airport name, or airport code where you're interested in using your Priority Pass membership. Once you do, participating restaurants and lounges are listed. For example, at Washington D.C. Dulles, you could visit Chef Geoff's on Concourse C.
Read the offer's fine print
When you find a restaurant in your airport of choice, be sure to read about the details of using your Priority Pass membership. The Priority Pass website not only tells you the opening hours but also any conditions applicable to your discounted dining experience.
For example, if you bring a guest, you can often double the credit you receive — but this will then count as two lounge visits. If your Priority Pass membership allows unlimited visits, this probably won't matter to you. But if you're limited to a specific number of visits annually, you'll need to be sure you're comfortable using up a portion of your visits.
Similarly, if you have a Priority Pass membership that requires you to pay for each lounge visit you and a guest make, you'll want to make sure the restaurant credit actually offers value to you. Priority Pass recommends these customers review their membership's Conditions of Use before using restaurant credits.
You may also be required to provide a valid Priority Pass membership card as well as a boarding pass showing you're traveling on the day you're dining in the restaurant. Some food items may also be ineligible. For instance, "grab and go" items are sometimes excluded from the discount.
Lastly, remember you're responsible for the remaining balance above and beyond the credited amount. Your credit also won't count towards gratuity, and you should tip on the full bill before the Priority Pass discount.
21 U.S. Priority Pass restaurants where you can eat for free
How to get a Priority Pass membership
You can become a Priority Pass member by signing up online. There are three tiers of membership. Higher tiers of membership provide more free visits to airport lounges but come at a higher cost.
Standard Membership: $99 annual fee; members and guests pay $32 per visit.
Standard Plus Membership: $299 annual fee; members get 10 free visits, then pay $32 per visit. Guests must pay $32 each visit.
Prestige Membership: $429 annual fee; members have unlimited free visits. Guests pay $32 each visit.
But purchasing a membership through Priority Pass isn't your only option. A more economical path to membership could be found in the many cards that offer free Priority Pass memberships. These credit cards tend to have annual fees but usually come with other rewards and valuable perks, such as upgraded hotel rooms or free air travel thanks to statement credits or companion tickets.
Here are just some of the travel credit cards that offer Priority Pass membership as a cardholder perk.
FAQs about Priority Pass restaurant access
Can I have two Priority Pass cards?
Access to Priority Pass lounges are restricted to the member whose name is on the card. Each member that's enrolled in Priority Pass will receive a membership card, whether it's a physical card, digital card, or both.
You may be able to bring guests with you into a Priority Pass lounge. Depending on the terms of your membership, guests may have access at an additional charge.
Does Priority Pass get you into Admirals club?
Priority Pass membership does not provide access into American Airlines Admirals Club lounges. However, Priority Pass offers access to over 1,300 lounges, globally.
What airports have Priority Pass lounges?
Priority Pass offers access to lounges in 600 cities within 148 countries around the world. To find out whether your nearby airport offers an eligible lounge, use the Priority Pass online search tool or the Priority Pass app for more information.
Can my spouse use my Priority Pass?
Priority Pass memberships are non-transferrable. The name on visitors' IDs must match the name on the membership card. If you're traveling with your spouse, you may be able to invite them into a Priority Pass lounge as a guest. Charges may apply.
Is there a difference between Priority Pass and Priority Pass Select?
Yes. Priority Pass memberships are obtained directly through Priority Pass. Priority Pass Select memberships are offered through a partnered financial institution.
Is Priority Pass free?
Usually, Priority Pass is a paid membership. The lounge network offers three tiers of membership, starting at $99 per year. Standard members pay $32 per lounge visit. Standard Plus receive 10 complimentary lounge visits per year, thereafter, a $32 fee applies per visit. Prestige members have unlimited access to Priority Pass lounges.
However, you could get Priority Pass for free if you have a credit card that offers it as a benefit to members. It's a good idea to compare the top travel and the best airline credit cards to find the ones with the perks you want. 
Do American Express cards come with Priority Pass access?
As of August 1, 2019, American Express no longer offers Priority Pass restaurant access as a perk for its cardholders. However, certain cards still come with Priority Pass lounge access.

Now you can eat for free at a Priority Pass restaurant
You've learned now how to find a Priority Pass restaurant and should understand more about how to score a free or discounted meal using a Priority Pass restaurant credit.
Discounted dining is a major perk of Priority Pass cards and is an important cardholder benefit that can make paying an annual fee for a premium membership or credit card worth it. But don't forget to consider how often you travel and whether Priority Pass lounges and restaurants are available at airports you frequently fly through before deciding if Priority Pass is right for you.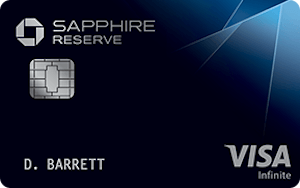 5.0
FinanceBuzz writers and editors score cards based on a number of objective features as well as our expert editorial assessment. Our partners do not influence how we rate products.
Current Offer
Earn 60,000 bonus points after you spend $4,000 on purchases in the first 3 months from account opening
Rewards Rate
5X points on flights and 10X points on hotels and car rentals when you purchase travel through Chase Ultimate Rewards® immediately after the first $300 is spent on travel purchases annually; 3X points on other travel and dining & 1X points per dollar on all other purchases