When you're trying to stick with a budget, searching for bargains is paramount. It's also nice to get something for free once in a while. You'd be surprised at how much is out there that, with just a little ingenuity, you can score free-of-charge.
Streaming services
There are some great streaming options to choose from if you want to watch a movie on a Friday night but don't have access to a paid streaming service like Netflix or Hulu.
Crackle, for example, has movies and television shows for everyone. Pluto TV offers themed television stations for free viewing. Even services like Peacock, which charges for premium options, has free streaming of some of its shows and movies.
Credit report
You are allowed to get a free credit report once a year to monitor your credit rating and see if there are any changes that need to be made. Annualcreditreport.com details how to request a free copy on their website.
Gift cards
Survey websites can sometimes be a good place to earn free gift cards for a number of different products, but you might have to put in a little work into them first. You may be asked questions about products you use or be asked to share your opinions on issues in exchange for points. You can eventually trade those points for gift cards or even cash, in some cases. If this sounds good, then you might want to sign up for some of the best survey sites.
DVDs
More than 60% of Americans have a library card to check out free books, and that same card could score you some DVDs to view and return. So you can watch your next movie free-of-charge. Some libraries even have new releases.
Pro tip: In addition to helping you save money on books and DVDs, some libraries may also allow you to borrow cake pans, artwork, and local museum and park passes.
eBooks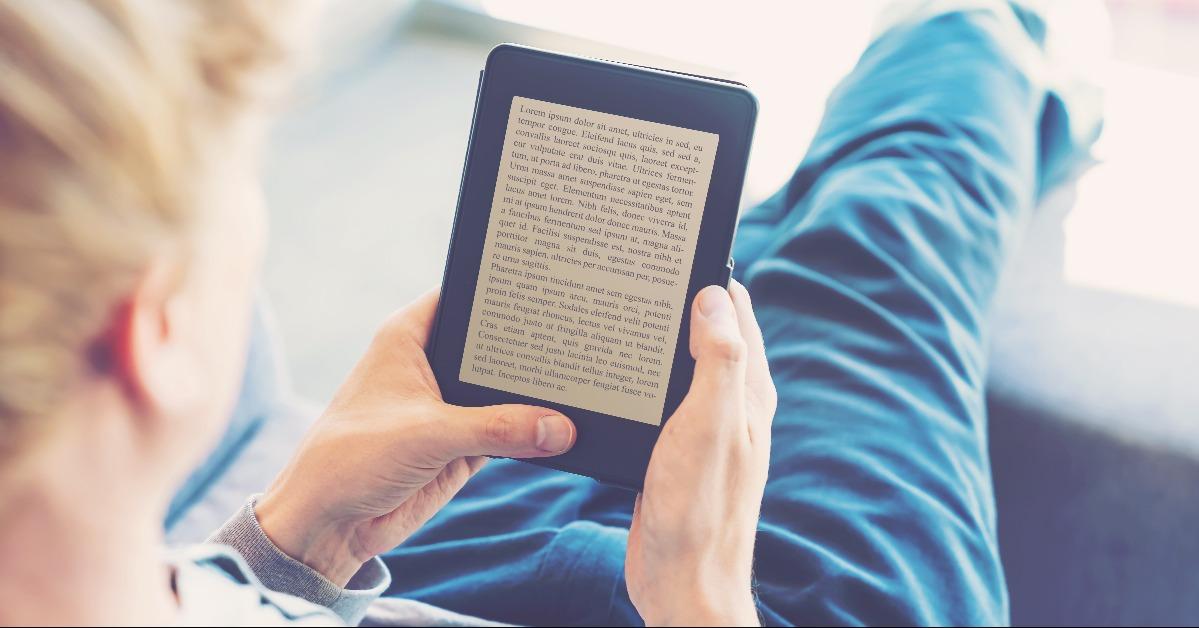 In addition to the library, authors sometimes promote their books by offering them for free — either for a limited time or on a permanent basis. Sign up for ebook newsletters such as The Fussy Librarian and Freebooksy to get links for zero-cost books delivered daily to your inbox.
You can even choose your favorite genres to get newsletters specifically geared toward your particular reading interests.
Coffee
Using the apps for your favorite coffee shops could land you some good caffeinated deals. Dunkin', for example, will give you a free drink just for downloading their DD Perks app. Starbucks, meanwhile, will grant you a free refill of coffee or tea in their store if you buy the beverage with their rewards app. Both apps also allow you to earn points that you can use for free drinks.
Food
There are plenty of restaurants that offer you special deals in exchange for downloading their app or signing up for their emails. Places like McDonald's and Baskin-Robbins include deals and freebies when you use their apps.
Other food chains like Arby's and Firehouse Subs will give you free items when you sign up for their newsletter, although you may need to buy a qualifying item first to get your freebie.
Samples
Companies who want your opinions about their products sometimes work with websites to send out samples for you to try. You can receive different types of items from sites like Influenster, Daily Goodie Box, and BzzAgent in exchange for your honest answer about how the product worked for you. Items may include beauty products, baby care, food samples, and pet supplies for you to try out and review.
National parks
There are more than 400 national parks in the United States, and some of them charge an entrance fee. But on select days throughout the year, you can enjoy these national parks for free. Explore Yellowstone National Park, Yosemite National Park, or any number of other parks without worrying about paying the entrance fee if you go on specific days.
The park service keeps a list of free entrance days for the national parks on its website so you can easily check the dates for the parks you want to visit.
Bowling
If you're looking to get your kids into a sport for free, try bowling. You can go to KidsBowlFree.com to register your children and have them play at a number of locations across the country. Each child can bowl up to two free games per day during the summer at participating bowling centers.
COVID-19 tests
At-home COVID-19 tests may be helpful for people who may have symptoms or just want to make sure they don't have an asymptomatic case before visiting with family and friends in person. You can now request free test kits through the U.S. Postal Service. They'll ship four home tests to you for free.
Prescriptions
Check with your local pharmacy to see if they offer some of their prescription medication for free — Meijer, Publix, and Price Chopper are a few around the country that have this service. Drugs such as antibiotics, prenatal vitamins, or certain diabetes and heart medications may be available for free depending on where you get your prescriptions. You can also try websites like GoodRX for coupons to help offset your drug costs.
Magazines
Yes, you can have print magazines show up in your mailbox for free. Sites like ValueMags, FreeBizMag, and Today's Rewards have links for free magazines covering many topics. You may have to answer a few questions or go through some advertisements before you can actually be approved for your free subscription, but you don't need to buy anything to sign up and get new magazines delivered to your door.
Museums
Check your local museums the next time you're looking for a no-cost activity. It may surprise you to know that some may offer free admission on certain days of the week or for residents of particular areas. Special events hosted by museums sometimes open, free to the public, on certain days each month. Keep an eye out for free lectures or just times listed where you can wander around and see their collections.
Money
You may be able to earn cash, gift cards, or other benefits by using credit card rewards. Some credit cards grant points you can redeem for gift cards to a number of different retailers, restaurants, and movie theaters. You might also be able to shop online at sites like Amazon and Apple and pay with points. Some cards will even let you exchange your points for cash.
Bottom line
Inflation may cause you to take a hard look at your budget and finances, but no-cost items may be a good way to enjoy some pleasures while mitigating the pain to your wallet. A bit of savings can add up. It's often the little things that mean a lot — so enjoy that free cup of coffee while reading a free book.