Once you've clocked out from your job for the last time — whether you retire early or wait a bit longer — every day can be a vacation. So why not retire to a beach town where you can truly embrace that relaxed vacation life?
From golf to reading a book along the water's edge, retiring to the beach is one of the most relaxing ways to spend your golden years.
For many retirees, Florida is the dream location. But not everyone feels that way. Here are some beloved beach towns outside the Sunshine State that retirees love to call home.
Lincoln City, Oregon
Lincoln City is a good Pacific Northwest haven for retirees looking for mild temperatures and beachfront views.
This beach town is ideal for those who enjoy hiking, fishing, and watching whales. There are even kite festivals. The cost of living may run slightly higher than in other areas, but there is no sales tax in Oregon.
San Diego, California
Sunny San Diego is a favorite of retirees. It offers iconic California beaches and year-round highs in the 60s and 70s.
San Diego is known as an active city, perfect for those looking to surf, fish, bike, and keep moving well into their golden years. There's also proximity to world-class health care.
Gulfport, Mississippi
If you want the beauty of Florida's white sand beaches somewhere other than Florida, look no further than Gulfport.
Here, you will find gorgeous beaches without crowds and enjoy a cost of living considerably lower than the national average. 
While temperatures will be hot and humid during the summer, the weather is perfect for all of the fishing, sunbathing, and boating you'll be doing.
Lewes, Delaware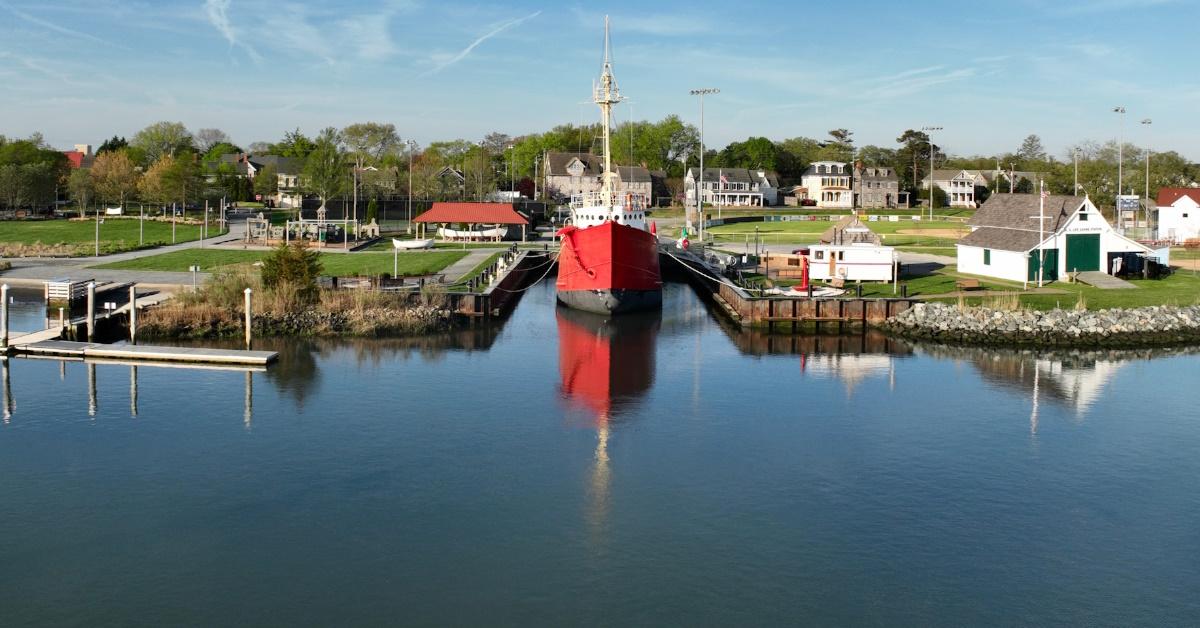 Look to Lewes if optimizing your tax situation is a high priority. You won't have to pay sales taxes or inheritance taxes in Delaware, and you'll find walkability, golf, and historic charm in this town first settled in 1631.
You'll also have proximity to Cape Henlopen State Park, where you can bike, walk, or watch birds.
Cape Charles, Virginia
Located less than an hour from the major cities of Norfolk and Virginia Beach, Cape Charles offers access to big-city amenities (such as major hospitals).
However, you will also find plenty of small-town charm, including ice cream shops, bakeries, and restaurants.
Tybee Island, Georgia
Tybee Island's proximity to Savannah makes it a practical and beautiful beach town to retire to.
The island has a downtown district with shops and restaurants but has an overall quieter feel, perfect for those who want to spend their days fishing, kayaking, and enjoying lazy beach days.
Pro tip: Downsizing to a smaller place near the beach can be a great way to get ahead financially as you begin your golden years.
Fairhope, Alabama
Located on Mobile Bay, the town of Fairhope has a personality that dwarfs its size, with buzzy restaurants, shops, and galleries dotting the downtown. Yet the price tag for homes and the overall cost of living are low.
You'll enjoy proximity to larger cities, including Mobile, which makes it easier to find health care.
Portland, Maine
Prefer snow to warm sand? Then Portland's rocky coastline could be your beach town bliss.
The city offers a charming waterfront and arguably some of the best lobster in the country. You'll also have a foodie's paradise at your fingertips, with restaurants and craft breweries at every turn.
Corpus Christi, Texas
Texas is a tax-friendly spot, and Corpus Christi lets your extra dollars go even further with a cost of living lower than the national average.
This beach town is popular among those who love fishing and bird-watching. However, come prepared for the summer heat and humidity.
Murrells Inlet, South Carolina
Bypass some of South Carolina's more expensive beach towns and instead head to Murrells Inlet, where you can stroll down the classic boardwalk, watch birds, or enjoy the area's fresh seafood.
The cost of living in Murrells Inlet is lower than the national average, allowing your dollars to stretch further.
Carolina Beach, North Carolina
Carolina Beach has a great boardwalk and the sweeping sand beaches that define the coastal Carolina experience.
With just as many lively events and restaurants as unspoiled sand dunes and miles of beaches, Carolina Beach offers retirees a little bit of everything.
Kiawah Island, South Carolina
If world-class golf is at the top of your retirement bucket list, there's nowhere better to retire than Kiawah Island.
You'll find both the Cassique golf course and the River Course on this exclusive island, as well as restaurants, shopping, biking trails, and unspoiled beaches with incredible views.
Traverse City, Michigan
If you don't mind cold winters, Traverse City on Lake Michigan boasts a Midwestern vibe with beaches and turquoise waters that look like they could have been plucked out of the Caribbean.
The area also has vineyards, breweries, hiking trails, and state parks, so you'll never run out of things to do.
Duluth, Minnesota
You don't often hear people talk about a beach town that gets four true seasons, but Duluth gives you that option.
Located on Lake Superior, Duluth offers both sand and snow, along with a lower-than-average cost of living.
This is the perfect retirement destination for those who enjoy hiking and cross-country skiing. Plus, more restaurants and breweries pop up every year.
Virginia Beach, Virginia
For big-city amenities and miles of beaches, look to Virginia Beach, the largest city in Virginia.
You will find First Landing State Park as well as all of the urban appeal of shopping, restaurants, and events. Eastern Virginia Medical School and Sentara Norfolk General Hospital are located in the area, giving peace of mind to retirees.
If you're over 50, take advantage of massive discounts and financial resources
Over 50? Join AARP today — because if you're not a member you could be missing out on huge perks. When you start your membership today, you can get discounts on things like travel, meal deliveries, eyeglasses, prescriptions that aren't covered by insurance and more.
How to become a member today:
Go here, select your free gift, and click "Join Today"
Create your account (important!) by answering a few simple questions
Start enjoying your discounts and perks!
You'll also get insider info on social security, job listings, caregiving, and retirement planning. And you'll get access to AARP's Fraud Watch Network to help you protect your money, as well as tools to help you plan for retirement.
Important: Start your membership by creating an account here and filling in all of the information (Do not skip this step!) Doing so will allow you to take up 25% off your AARP membership, making it just $12 per year with auto-renewal.
Bottom line
While Florida draws thousands of retirees each year, there are plenty of beach towns outside of the Sunshine State where you can spend your golden years. This list highlights some of the best alternatives, but there are plenty of others.
So draw up your own list, grab one of the best travel credit cards, and explore some new beach towns before choosing where to spend your golden years.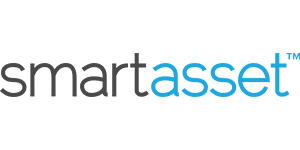 Smart Asset Benefits
Get matched with fiduciary financial advisors
Advisors are vetted and certified fiduciaries
Take the mystery out of retirement planning
Their matching tool is free
Paid Non-Client Promotion