Retirement should be about living a life that fits your dreams. For some, a move to Mexico can be the ideal opportunity to embrace life in a new way.
Americans and Canadians who plan to retire early or simply want a lower cost of living often look to Mexico for its affordability, fabulous beaches and entertainment, and exceptional weather.
Following are some of the best places to retire in Mexico, and why so many retirees are interested in calling this area home.
Puerto Vallarta
Located on the Pacific Coast, Puerto Vallarta is a beautiful, tourist-friendly town that's home to tens of thousands of retirees and expats.
It's a highly developed resort community that's great for those who love the outdoors. Activities like mountain biking, hiking, golfing, and the beaches are all within a short drive.
The area is also recognized for its fishing and sailing opportunities. If your idea of the ideal place to retire includes great weather, lively nightlife, and high-quality medical facilities — all in a place where English is widely spoken — Puerto Vallarta can be the ideal choice.
Mérida
If you want to stretch your retirement budget as far as possible, consider a move to the Spanish colonial city of Mérida. It's a large city noted for its higher-education facilities and museums.
Located on the Yucatan Peninsula, the weather is fantastic most of the year. Despite its size, it feels smaller and quaint, with a smaller number of retirees than other, more resort-like regions.
Mérida has a lower cost of living than many of those areas, too, allowing you to potentially purchase a beachfront property within your budget.
San Miguel de Allende
Many people retiring in Mexico appreciate the beauty and charm of San Miguel de Allende. It has a low cost of living, ample health care options, and a beautiful climate throughout the year.
It is a small town, and that's what makes it special. There are local artisans, family-owned establishments, and art galleries along many of the streets.
If you don't want to live in a resort community, but need a place where you can speak English and have most of your needs met, San Miguel can be a great option.
Mazatlán
With its 11 miles of beaches, Mazatlán is a place where you will find homes located right on the Pacific Ocean. Retirees can enjoy a beautiful walk in the white sand every morning.
The city has a Spanish colonial flare and more of an authentic Mexican culture and lifestyle than the resort regions nearby. 
You'll find a few art galleries and small shops, as well as a number of restaurants here. A stroll down the boardwalk each night is peaceful rather than crowded with tourists.
Pro tip: It's hard to save for retirement if you're up to your eyeballs in debt. Commit to employing some smart ways to slash your debts so you can start saving for tomorrow.
Playa del Carmen
Located on the Yucatan Peninsula, Playa del Carmen is a popular tourist destination due to its tropical beachfront amenities. It's right on the Maya Riviera, creating a true beach-town vibe.
You might think about buying a home here if you've ever stayed at one of the numerous luxury resorts in the area and you want the same type of easy access to amenities during retirement.
Although it's more expensive than some of the other locations on this list, you'll find it offers some of the best scuba diving, restaurants, and shops in the region. It's also popular among expats.
Lake Chapala
Lake Chapala may be the ideal place to live if you want to be on the lakefront rather than the ocean. It's noted for its stunning Mexican architecture and high quality of life.
Whether you want to spend your days at the garden club, golfing, or perhaps even horseback riding, you'll find a lot of options to enjoy that experience here. 
By some estimates, Lake Chapala is home to the largest number of American expats in the world, which means it's easy to find people who speak English.
Tulum
If your idea of the ideal place to retire is a location that's far more relaxing and tranquil, consider Tulum. It's a smaller city, with about 18,000 people. 
One of the ways this community stands out is its focus on preservation and keeping the region as natural as possible.
Although the cost of living is a bit higher here than in some other areas, English is commonly spoken, making it an easy transition for many people. There is a strong tourism industry, but it's not overbearing.
Sayulita
Sayulita is another small, tropical town perfect for retirement. It's quite affordable, with moderate housing prices and a slower lifestyle. It's also one of the best locations for surfers in the region, thanks to its location on Banderas Bay.
Once a fishing village, the city is home to a lot of expats who love the outdoors. Fishing, kayaking, snorkeling, sailing, and just relaxing on the beach are some of the best amenities in this region. Even better, you don't need a car, since it's a very walkable community.
Huatulco
Make the trip to Huatulco if you haven't done so and explore this southern Mexican city, which has much to offer.
The city is smaller, with about 56,000 people. But it is growing as a magnet for tourists, thanks to the development of luxury amenities. 
Huatulco has three main areas: One that's more centralized for commercial activity, the marina and cruise dock, and a seaside residential area.
If you want to be at the front of this town's development, it can be an excellent choice. It's a fantastic location for fishing and snorkeling. And with the international airport located here, it's easy to get around the region.
Oaxaca
For those who are passionate about culture and art, there may not be a better destination than Oaxaca. It's common to find artisans selling their wares on the city streets.
A beautiful city with Spanish colonial architecture and historic buildings, Oaxaca is also located in the Sierra Madre de Oaxaca, a mountain range that offers stunning backdrops.
It's a bit cooler than other areas in Mexico, which makes for great weather when you are hiking the mountains or exploring the area's ancient ruins. It's also an affordable place to call home.
Bottom line
Any of these destinations can be an ideal place to retire in Mexico when you're after a higher quality of life, a lot of outdoor amenities, and diversity.
Some regions are far more affordable than others. But regardless of whether you're after a cosmopolitan city or a small beach town, there are lots of options here.
So, if dreams of your golden years now fill your head, look into some ways to earn extra cash, start saving, and begin mapping the retirement of your dreams in Mexico.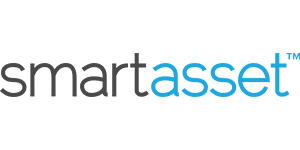 Smart Asset Benefits
Get matched with fiduciary financial advisors
Advisors are vetted and certified fiduciaries
Take the mystery out of retirement planning
Their matching tool is free
FinanceBuzz doesn't invest its money with this provider, but they are our referral partner. We get paid by them only if you click to them from our website and take a qualifying action (for example, opening an account.)