In the first half of 2022, only 22% of Americans thought they'd be able to save enough money to retire comfortably. 
Now that you've reached retirement age, you might have found yourself in the same boat, so you're looking for ways to make extra money from home. 
Or maybe you're feeling a little lost now that you don't have a 9-to-5 job to fill your time, so you're searching for a part-time job you can do from home. Something like a hobby, but with the added benefit of earning some money.
Here are nine of the top work-from-home jobs for retirees, including how much money you could earn from each job on average and which skills you need to get started.

Freelance editor
Average pay: $31 to $36 an hour
Do you have a good understanding of grammar and syntax, plus familiarity with the most common style guides like the AP Stylebook and the Chicago Manual of Style? Freelance editing could be a good fit.
Generally speaking, freelance editors have more freedom and flexibility than full-time, in-house editors. You'll probably have more control over both your work hours and the types of projects you edit. 
If that type of freedom appeals to you, check out copy editor job boards like Publishers Marketplace.
Freelance writer
Average pay: $33 an hour
If you retired from a copywriting career or a job in the publishing industry, why not try freelance writing from home? Even if you haven't worked as a professional writer before, you might be able to find a gig writing for a business in your former industry. 
For instance, as a nurse, you could use your medical expertise as a writer for a health care company.
The amount of money you make as a freelance writer can vary greatly from company to company and from piece to piece. Some companies pay as little as $5 per article while others pay closer to 30 cents a word. 
You'll want to carefully sort through your options and calculate the exact amount of money you could make before signing a freelance contract.
Virtual assistant
Average pay: $21 an hour
Becoming a virtual assistant has been a viable career for a while now, but after the COVID-19 pandemic, virtual jobs that used to be office-based are more popular than ever. 
As a virtual secretary or assistant, you might schedule appointments, take phone calls, send emails, generate spreadsheets, or create presentations. 
As an administrative professional, your hours might be a little less flexible than if you had a creative job. But if some external structure is something you need in a job, virtual assisting could be the perfect new gig for you.
Graphic designer
Average pay: $30 an hour
As a freelance graphic designer, you could work with just one company to create designs that match its brand image. 
If a corporate job doesn't sound appealing, you could work one on one with clients whose projects you find interesting. For example, you might look for self-published authors in need of cover designs. 
You'll almost certainly need a design portfolio to apply for a graphic design job, so this part-time gig will only work for people who have a solid background in art and design.
Tutor
Average pay: $19 to $24 an hour
Did you recently retire from an accounting career? Keep your math skills sharp by teaching others online. 
Some online tutoring jobs are face-to-face, requiring you to schedule and attend meetings over a virtual platform like Zoom. Other tutoring jobs involve creating lesson plans that you tailor for individual students.
Either way, remember that the best tutors have more than subject matter expertise. They also have a passion for helping others. 
If you don't like teaching and lack the patience to mentor others, you'll want to stay away from this particular job.
Tax-time bookkeeper or CPA
Average pay: $20 an hour
If you have a bookkeeping background and would prefer a seasonal job rather than a year-long gig, consider offering at-home bookkeeping services during tax time only. 
As a virtual bookkeeper or accountant, you could partner with companies or solopreneurs to prepare tax documents from afar. Or, if you prefer working with individual clients in person, you could set up a home office for counseling or tax prep services.
Life coach
Average pay: $35 an hour
If you're interested in learning new skills while inspiring other people, consider life coaching. Most states don't require you to get a license or complete a course to become a life coach, but it's a good idea to get certified before starting a life coaching business.
Giving people advice on how to structure their lives is a big responsibility that can have outsize consequences. Learning coaching skills through a course can keep your brain spry and your life interesting while teaching you how to help other people.
Crafter
Average pay: Varies by project
The crafting site Etsy has been around since 2005, and both its popularity and profits continue to grow year over year. 
You can find just about any type of handmade product on Etsy, from clothes and blankets to pottery, charms, and watercolor. No matter what you enjoy creating, you're almost certain to find a market for it online. 
In other words, if crafting is already something you enjoy, Etsy is a great way to monetize your hobby.
Tailor
Average pay: $19 an hour
Speaking of crafting, would you prefer the stability of working on projects for individual clients rather than creating items and hoping to find a buyer online? 
At-home tailoring is ideal for capable needleworkers. And while $19 might seem low, you could make more by charging either per hour or project. Of course, what you charge may be based on your skill level and years of experience.
Bottom line
Once you're retired, you'll hopefully have more free time to do something you love. 
Depending on your bank account and budget, you could have more time to turn that passion into a money-making opportunity to supplement your Social Security.

Join AARP and Double Your Number of Interviews Within 60 Days
Learn More
Earn Great Pay Working From Home
Free 3-class intro teaches you how to launch a bookkeeping business
Access the training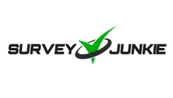 Earn Cash Taking Surveys
Join a community of 20M+ lifetime members who have been paid $76 million to date.
Sign up today