As you get closer to retirement, it's time to accelerate your efforts to save and consider what retired life will look like. One of the biggest decisions is where you plan to live.
Plenty of retirees enjoy the sun and sand of Florida, but that's not your only option. In fact, some retirees may prefer the hustle and bustle of cities in the Northeast that have four seasons.
Following are nine great places to retire in the Northeast.
Manchester, New Hampshire
Manchester has a large college population, which makes the city feel young and lively even for older residents. It is also a great place if you enjoy nature, particularly during autumn as the lush greenery changes colors.
Pittsburgh, Pennsylvania
Pittsburgh is a busy city that isn't quite as big as Philadelphia. The Steel City is home to several colleges and museums for those who might want to be close to culture in their retirement years.
Pennsylvania also has no retirement taxes and no taxes on pension income for those who are 60 or older so you might not need to find ways to supplement your Social Security. 
Portland, Maine
Located on the Atlantic Ocean, Portland is a city where you are often only steps away from outdoor activities. And while it may not be the same as a beach in Florida, you can still enjoy plenty of water activities, such as kayaking and canoeing.
The state is also well-known for its lobster, so feel free to find a good lobster shack that could become your next favorite local restaurant.
Providence, Rhode Island
Providence is a great town for retirees who may be on the artistic side. The city is home to the Rhode Island School of Design, so there may be plenty of chances to get creative in retirement.
Brown University, an Ivy League school, also offers opportunities to register for classes or listen to speakers who might be of interest to retired residents. According to the U.S. Census Bureau, more than 15% of the city's residents are 65 or older, which may hold some appeal for older retirees.
Toms River, New Jersey
You can still have the beach life in retirement without going to Florida. Toms River is located on the Jersey Shore, giving you great access to the beach for at least some of the year.
About 19% of its population is 65 or older, according to the U.S. Census Bureau, making it a good place to hang out with other retirees.
Burlington, Vermont
On the shore of Lake Champlain is Burlington, a delightful New England town with plenty of summer and winter activities for active retirees.
Spend winters skiing at nearby resorts, while summer days might be filled with kayaking or hiking. If you want to get back into an academic spirit, the University of Vermont allows residents who are 65 and older the opportunity to take tuition-free classes at the school.
Pro tip: You can stretch your retirement savings when you use the best credit cards for seniors to get rewards and points for travel, dining, and more.
Lake Placid, New York
Lake Placid is situated in the Adirondack Mountains of northern New York. The home of two Winter Olympics is bound to dazzle those who love activity, as you can participate in plenty of winter sports in the area.
There are also summer activities on the shores of the lake the town was named after. And with the village on the smaller size in terms of population, it may be a quaint alternative to a bigger city for retirement.
Pittsfield, Massachusetts
Pittsfield is located in western Massachusetts, away from Boston but tucked into the Berkshire Mountains. It's well-known for its charming downtown shops as well as being a destination for summer vacationers.
It also has plenty of culture, including serving as home to several art galleries and museums in the area. Unlike its big-city neighbor to the east, Pittsfield has more affordable housing for city workers who want to retire in a smaller town.
Saratoga Springs, New York
You may know Saratoga Springs for its Saratoga Race Course, where visitors can watch horse races. You can also spend summer months out on the golf course with more than 30 courses in the area.
There are also colleges in the town, which attract cultural events. And the city has an arts district filled with galleries and shops for visitors who want to pick up hand-crafted pottery or jewelry.
With more than 20% of its population over the age of 65, according to the U.S. Census Bureau, it is a great town for events, shops, and other community needs geared toward retirees.
Bottom line
Even if you don't expect to quit working for years to come, it's always a good idea to make smart money moves to avoid throwing away your retirement. It's never too early to think about how much money you'll need each year and where you want to live when you retire.
It's a good idea to sit down with a budget now and factor in your estimated annual costs to set goals so you're ready when the time comes to retire.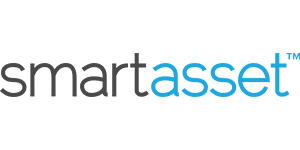 Smart Asset Benefits
Get matched with fiduciary financial advisors
Advisors are vetted and certified fiduciaries
Take the mystery out of retirement planning
Their matching tool is free
FinanceBuzz doesn't invest its money with this provider, but they are our referral partner. We get paid by them only if you click to them from our website and take a qualifying action (for example, opening an account.)