If you've built enough wealth and are ready to retire, you may be looking at different communities to call home. Perhaps you're excited to spend time at the beach or immersed in the mountains. Maybe you want to be secluded in nature or feel the vibrancy of a major city.
For those interested in something unique, there are a handful of distinctive and eccentric retirement communities to consider spending your retirement savings on. Check out these special spots to see if one of them fits your preferences.
Latitude Margaritaville
Latitude Margaritaville is a retirement community with three beachside locations — two in Florida and one in South Carolina. Each one is its own tropical paradise with a focus on food, cocktails, entertainment, and events. Bask in the sun on the beach or swim in their incredible pools with their own Tiki islands. On rainy days, learn pottery and woodworking.
If you're curious about the name, yes, there is a connection! "Margaritaville" singer Jimmy Buffett inspired the "no worries" vibe of these communities. He's also been known to show up to sing a few songs.
The Clare
If the liveliness of a city is more your speed, The Clare may be a good option. Located in the heart of Chicago, this community features four different restaurants on site. There are also many culinary options a short walk outside, throughout the Gold Coast neighborhood.
The skyscraping residence boasts a spa, salon, wellness center, art studio, and indoor pool. Programs include guest lectures and performances. Residents also can use rehab facilities on site if needed. Plus, there are exercise physiologists and personal trainers available.
NoHo Senior Artists Colony
Seniors who want to explore their creative side may find a home at the funky NoHo Senior Artists Colony. The residential community, which is located in Los Angeles, provides residents with amenities such as a performing arts theater, a visual arts studio, an artists lounge, and a literary studio so they can pursue new talents or continue to nourish their creative side. There's also a focus on health and wellness all within the condo-like setting.
Hot Springs Village
Hot Springs Village is located on the outskirts of Hot Springs, Arkansas, and is great for a retiree who loves the outdoors. In addition to the more typical retirement community amenities like golf and tennis, the grounds also include 30 miles of trails in the Ouachita Mountains. Here, you could spend your days hiking, fishing, and kayaking in one of the 11 lakes. There are also two lakeside beaches. And for those residents who still like an occasional night out in a big city, the community is a 45-minute drive from Little Rock.
Lake Weir Preserve
This retirement community, Lake Weir Preserve, is its own paradise in Ocklawaha near Ocala, Florida. It's described as a "toy-friendly community," but they aren't talking about things for the grandkids. These "toys'' are all on wheels — cars, trucks, motorcycles, and RVs. Some of the private residences boast giant garages to store your RV when you're taking a rest from the open road, but there are many options to suit whatever the size of your vehicles.
The Palace at Coral Gables
Inspired by the Four Seasons George V Hotel in Paris, the Palace at Coral Gables is a luxury retirement paradise. There are 240 residences outfitted with the finest details in this Florida community, which also includes an indoor heated pool, an arts and crafts room, and a theater with a dance floor. The building is within walking distance of Coral Gables's shopping district and is just a short drive from the beauty of South Beach and museums, shopping, and dining in Coconut Grove.
Lasell Village
Learning is the core of what Lasell Village is all about. Situated on 13-acres, which are part of the Lasell University campus in Newton, Massachusetts, this retirement community is for those committed to continuing to learn. Residents are required to take classes, but that's exactly why a retiree would want to reside here — to share in the belief that learning is a way of being.
The college offers a wide variety of classes, including courses in fashion, cybersecurity, and social media. Not only is Lasell Village intellectually stimulating, but it's an 11-minute drive to Boston, a city that hosts many events and even more activities.
Fountaingrove Lodge
Fountaingrove Lodge in Santa Rosa, California, has the distinction of being the nation's first LGBTQ retirement community. The luxurious living spaces are designed so residents feel as if they are at a resort. Activities include yoga, bocce ball, Chi Gong, and so much more. On site, there is an orchard, heated outdoor pool, movie theater, walking paths, BBQ areas, and a pet park for your furry friends. There's even a chicken coop where you could acquire the freshest eggs. Speaking of food, the culinary options are the finest, prepared by carefully chosen chefs who excel in the kitchen.
Regency at Hualalai
A short distance from the sandy beaches on the Big Island of Hawaii, the Regency at Hualalai is a retirement fantasy come true. There is a strong focus on wellness here, including fine dining, exciting events, music therapy, and many community outings. You could also have your own personal garden to cultivate your green thumb to grow fruits, vegetables, flowers, and herbs.
Nalanda Estates
Nalanda Estates in Parrish, Florida, is a gated Indian retirement community for active seniors. They offer residents different floor plans for villas and estates for dwelling, and all the best amenities including a swimming pool, pickleball court, and a state-of-the-art fitness center. Their movie theater features Bollywood and international movies, and their cultural programs include dancing and music. This beautiful Gulf Coast community is living up to their slogan, "where culture meets elegance."
The Hacienda at the River
Imagine being in the warmth of Arizona among horses. That's what The Hacienda at the River offers. One of the community's programs is "In the Presence of Horses," which is therapeutic interaction and caring for equines on the premises. They also offer activities and services like acupuncture, seminars with visiting integrative medicine practitioners, and excursions to nearby Tucson. Located on the Rillito River, this 7.5 acre paradise has gardens and an orchard, gourmet food, and a lap pool.
Bottom line
When the time comes to retire, there is likely a retirement community to suit your tastes, style, and way of life. It may, in fact, be challenging to choose a favorite. To ensure you have options, write down your personal goals and take steps for proper planning and saving. This will hopefully help you avoid costly retirement mistakes.
Perhaps you've already invested money toward retirement and are ready to make this exciting life change. Invest in yourself and your personal interests to find the perfect spot to enjoy your time after years of working.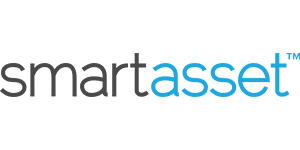 Smart Asset Benefits
Get matched with fiduciary financial advisors
Advisors are vetted and certified fiduciaries
Take the mystery out of retirement planning
Their matching tool is free
FinanceBuzz doesn't invest its money with this provider, but they are our referral partner. We get paid by them only if you click to them from our website and take a qualifying action (for example, opening an account.)