Whether you're working up a spread for a Mother's Day dinner or planning an upcoming birthday celebration, only one aspect of the meal has to be picture-perfect: dessert.
But you don't want to spend a fortune on just one course of an expansive feast — so what's a spending-savvy party planner to do?
Fortunately, you can have your cake (while you save on groceries) and eat it too by adding these desserts to your Costco shopping list.
Get a protection plan on all your appliances
Did you know if your air conditioner stops working, your homeowner's insurance won't cover it? Same with plumbing, electrical issues, appliances, and more.
Whether or not you're a new homeowner, a home warranty from Choice Home Warranty could pick up the slack where insurance falls short and protect you against surprise expenses. If a covered system in your home breaks, you can call their hotline 24/7 to get it repaired.
For a limited time, you can get your first month free with a Single Payment home warranty plan.
SPONSORED
Gourmet Chocolate Chunk Frozen Cookie Dough (90-piece)
When you want a warm, fresh-from-the-oven dessert without the time and hassle of whipping up a treat from scratch, frozen pre-made cookie dough is the only answer.
If you also need enough of it to feed a crowd, Costco's 90-piece package of frozen David's-brand cookie dough is the ideal solution.
Chocolate Fudge Birthday Cake with Party Pack
Want delicious, homemade goodness with minimal effort and prep time?
This 10-inch cake serves approximately 16 people and comes bedecked with rainbow confetti and "Happy Birthday! Spelled out in hand-lettered icing.
Don't worry about picking up plates, cutlery, candles, and napkins to serve your guests: the cake comes with all four.
Ferrara's Bakery Italian Cookie Tray and Struffoli
Ferrara's Bakery in the heart of New York's Little Italy has been serving Neapolitan treats for more than 100 years now. Thanks to Costco, you don't have to travel to the Big Apple to try one of Ferrara's treats for yourself.
Instead, pick up a two-pound assortment of Ferrara's best Italian cookies and honey-stuffed pastries (called struffoli) from your nearest warehouse — no airfare required.
---
SPONSORED
Stop overpaying when you shop online
Shopping online has its perks. It's super convenient, but it can be time consuming to find the best deals. Instead of hunting for coupon codes (that don't always work!) and opening tons of browser tabs comparing prices, you can try Capital One Shopping.
Capital One Shopping makes saving money effortless. Just add the browser extension and when you check out, it'll scour the internet for coupon codes to help you save cash. And before you check out at 25+ major retailers, Capital One Shopping will notify you with a friendly pop-up if the item you're buying is available cheaper somewhere else.
Capital One Shopping is free to use and won't show you ads. Add it today and stop overpaying! 1
Ferrara's Bakery Rainbow Cookies
If you'd rather offer your guests a more uniform Italian treat instead of an assortment of goodies, Ferrara's Bakery also sells a 1.5-pound package of Italian rainbow cookies through Costco.
Don't be fooled by the name. These "cookies" are actually made of three moist, multicolored layers of almond- and macaroon-flavored cake wrapped in chocolate and tart apricot jam.
Mary Macleod's Gluten-Free Shortbread Cookies (8-pack)
Make sure each of your guests can participate in the celebration regardless of their dietary needs by offering a gluten-free alternative.
These buttery cookies come in eight packs of six cookies each and include both classic and chocolate-chip shortbread varieties.
Ghirardelli Triple Chocolate Premium Brownie Mix (6-count)
If you have some time to spare to make your own at-home dessert, a brownie mix can get you what you want with minimal investment of extra time, effort, and ingredients.
Ghiradelli's rich chocolate brownie mixes come with an assortment of milk, semi-sweet, and bittersweet chocolate chips to add additional texture (and chocolate) to your dessert.
Original Gourmet Lollipops (50-count)
Need a tasty party favor or a smaller treat to complement your cake or cookie centerpiece? It's hard to go wrong with flavorful, long-lasting lollipops.
In vivid colors and flavors like bubble gum, watermelon, cherry, blueberries and cream, cherry, and orange creamsicle, they're almost as lovely to look at as they are delicious to eat.
Cheryl's Assorted Mother's Day Cookies (24-count)
Nothing says "You Are The Best" like a buttercream-frosted sugar cookie presented to Mom as a tasty treat … unless also has "You Are The Best" written on it with icing.
Not sure which cookie best showcases your appreciation? You don't have to choose with this 24-count package, which includes four "You Are The Best" cookies and 20 pastel green and pink cookies.
Kinder Joy Eggs (12-count)
These German candies are melt-in-your-mouth delicious, but that's just the starting point. Each chocolate-and-cream egg comes with a clever toy that kids can assemble and play with in between bites of crunchy chocolate wafer.
Kinder Joy also has an app kids can use to delve deeper into the world of their collectible toys, so your Costco box of Kinder eggs keeps kids entertained long after their finish their chocolate.
---
SPONSORED
Earn 2% cash rewards at grocery stores and Costco
The Wells Fargo Active Cash ® Card (Rates and fees) is a powerful rewards card that allows you to earn unlimited 2% cash rewards on purchases — including on groceries, even at warehouse stores like Costco.

New cardholders can also earn a one-time cash rewards bonus — $200 cash rewards bonus after spending $500 in purchases in the first 3 months!
If you're looking for a powerful rewards card that offers an extended intro APR period, look no further, the Wells Fargo Active Cash ® Card checks that box too!
This card also offers an intro APR of 0% for 15 months from account opening on purchases and qualifying balance transfers (then 20.24%, 25.24%, or 29.99% Variable). Which is great for someone who wants a break from high interest rates, while still earning rewards.
The best part? There's no annual fee .
Click here to apply for the Wells Fargo Active Cash ® Card now.
David's Mango & Strawberry Cheesecake (2-count)
Craving something sugary and sweet balanced with just the right amount of tartness?
Costco's two-pack of fruit-flavored cheesecakes includes one strawberry-topped traditional New York cheesecake and one mango-and-cream-cheese-topped cheesecake.
Each 10-inch, 14-piece cake has a graham-cracker crust and smooth filling.
Rocky Mountain Chocolate Factory Deluxe Tower
Are you looking for a finger food-style treat guests can easily snack on as they socialize? Try Rocky Mountain Chocolate Factory's Deluxe Tower.
This three-pound box of goodies includes caramels, fudge, toffee, chocolate-covered pretzels and graham crackers, almond and pecan bears, chocolate-dunked Oreos — and much more.
Tootie Pie 11-inch Huge Original Apple Pie
Is there anything better than a traditional, homemade apple pie? Probably not, though an 11-inch apple pie made with six pounds of apples and a four-inch-high crust comes close.
Tootie Pie brand pies from Costco are fully cooked and can be stored in your freezer for up to six months.
Boarderie Diletto Cheese Board
An after-dinner cheese plate is a fantastic alternative to a traditionally sugary American dessert. It ends your meal on a savory note, one that's sure to be a hit if you present an assortment of fine cheeses with distinct, complementary textures and flavors.
Of course, assembling your own cheese board can take a bit of time and work. This Boarderie Diletto cheese board does the heavy lifting for you.
It comes fully assembled with nine types of cheeses, including blueberry-vanilla goat cheese and cranberry-chipotle cheddar cheese as well as dried fruits, nuts, marmalade, and crackers.
Mile-High Peanut Butter Cake
A basic chocolate or vanilla cake isn't the best option for every celebrant.
If you're searching for something a little more unique, Costco's mile-high peanut butter cake weighs nearly seven pounds and serves an average of 14 people.
The cake's base layer is actually a fudge brownie draped in peanut-butter mousse. The cake also features layers of chocolate cake, brownie bits, fudge, and peanut-butter chips.
Island Princess Macadamia Popcorn Crunch (2-pack)
Not all desserts need to be show-stopping centerpieces, such as this caramel-drizzled, macadamia-nut-studded popcorn imported straight from Hawaii.
Gourmet popcorn is a great choice if all you need is a quick snack you can offer guests on their way out the door (or a treat you can grab for yourself in between Zoom meetings).
Bottom line
As a Costco member, you already that the retailer has everything you need — to-die-for desserts included.
Whether you're celebrating a special occasion or looking for a snack that makes you smile, the desserts on this list are the perfect treat for your taste buds and will help you keep more money in your wallet.
Lucrative, Flat-Rate Cash Rewards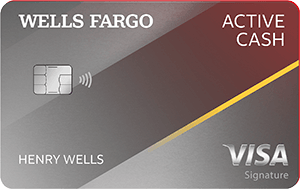 5.0
FinanceBuzz writers and editors score cards based on a number of objective features as well as our expert editorial assessment. Our partners do not influence how we rate products.
Current Offer
$200 cash rewards bonus after spending $500 in purchases in the first 3 months
Rewards Rate
Earn 2% cash rewards on purchases