In addition to saving money on groceries, Costco shoppers love to grab slices of pizza or churros along with the store's signature deal of a hot dog and a drink for $1.50.
But the warehouse retailer may have struck out with its recent mango smoothie addition to its menu.
So how bad is it? Here are a few reviews of the $2.99 smoothie that might make you rethink trying Costco's newest food court item.
Get a protection plan on all your appliances
Did you know if your air conditioner stops working, your homeowner's insurance won't cover it? Same with plumbing, electrical issues, appliances, and more. Not being able to make repairs could leave you in a bad situation — but a home warranty could protect you against surprise expenses.
Whether you're a brand-new homeowner or you've owned your home for years, a plan from Choice Home Warranty could pick up the slack where homeowner's insurance falls short.
If a covered system in your home breaks down, you can call their hotline 24/7 for assistance to get it repaired. They have a network of over 15,000 technicians that can assist you, making sure any issue can be taken care of swiftly — without breaking the bank.
Not sure if it's for you? Rest easy: they were named one of the "Best Home Warranty Companies" by US News 360 Reviews and were awarded Best Company's 2020 Consumer's Choice Award. For a limited time, you can get your first month free when you sign up for a Single Payment home warranty plan.
Spoiled baby food
One poster on Reddit said their significant other tried it, and neither one was impressed. "It smelled like bad baby food to me," they said.
Just leave it
One reviewer said it had a weird flavor regarding the smoothie's sweetness. "I hate it so much, I actually left it," they said.
Kids aren't fans
It's not just adults having trouble finishing a mango smoothie from the food court.
"My two-year-old tried it the first time, and now refuses to drink it when I got it for him again," one parent reported.
Stop overpaying when you shop online
Shopping online has its perks. It's super convenient, but it can be time consuming to find the best deals. Instead of hunting for coupon codes (that don't always work!) and opening tons of browser tabs comparing prices, you can try Capital One Shopping.
Capital One Shopping makes saving money effortless. Just add the browser extension and when you check out, it'll scour the internet for coupon codes to help you save cash. And before you check out at 25+ major retailers, Capital One Shopping will notify you with a friendly pop-up if the item you're buying is available cheaper somewhere else.
Capital One Shopping is free to use and won't show you ads. Add it today and stop overpaying!1
It's better as a game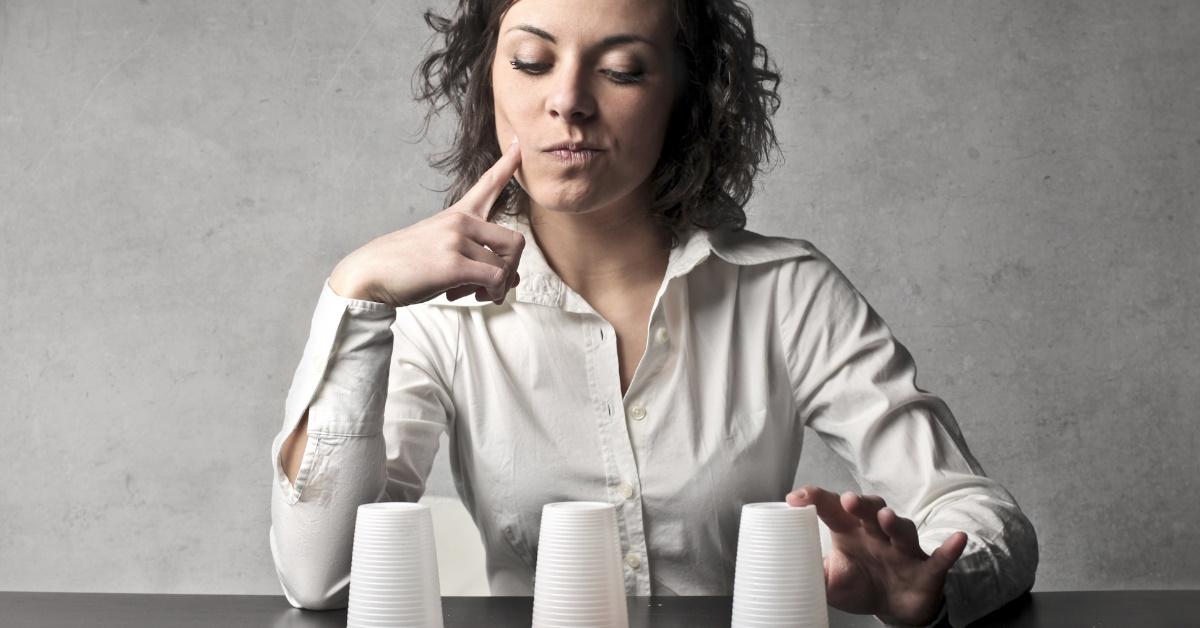 One review said they felt like the mango smoothie would be better served at a place that wasn't Costco.
"Costco's mango smoothie tastes like baby food. I feel like I'm playing a baby shower game."
Bring back the berry smoothie
Some Costco fans are urging the retailer to ditch the mango smoothie and bring back the classic berry smoothie it replaced.
"Costco mango smoothie is a pass from me," one reviewer said. "Bring back the berry."
Kids really aren't fans
Kids seem to have strong opinions about the new mango smoothie, and they aren't good. "This mango business is nasty and my toddler agrees," one review said.
Mango lovers don't love it
Even mango lovers can't get excited about Costco's new addition. "That mango smoothie is not good, and I love mango," wrote one reviewer.
It's OK
Some reviewers aren't as harsh about their disdain for the drink, but they are enthusiastic, either. "It's not what I expected it to taste like," one taste tester said. "Not gross, but not good."
One and done
Would you like a more descript explanation of the new mango smoothie?
Check out one reviewer who said, "It's more like a baby food liquid squash taste than mango. I think this is my first and only time ordering it."
Earn 2% cash rewards at grocery stores and Costco
The Wells Fargo Active Cash® Card(Rates and fees) is a powerful rewards card that allows you to earn unlimited 2% cash rewards on purchases — including on groceries, even at warehouse stores like Costco.

New cardholders can also earn a one-time cash rewards bonus — $200 cash rewards bonus after spending $500 in purchases in the first 3 months!
If you're looking for a powerful rewards card that offers an extended intro APR period, look no further, the Wells Fargo Active Cash® Card checks that box too!
This card also offers an intro APR of 0% for 15 months from account opening on purchases and qualifying balance transfers (then 20.24%, 25.24%, or 29.99% variable). Which is great for someone who wants a break from high interest rates, while still earning rewards.
The best part? There's no annual fee.
Click here to apply for the Wells Fargo Active Cash® Card now.
Kids definitely aren't fans
Yep, kids have strong opinions on this one. "Our Costco switched from strawberry to mango smoothies and my children are not fans," a parent said.
Check on Costco's return policy
A great Costco hack is its generous return policy, which may include the mango smoothie. One customer described their experience with a manager at their local Costco.
"I took one sip, made a disgusting face, and a manager noticed and immediately refunded me plus gave me a frozen latte instead," they said.
Cracked the recipe?
One reviewer may have figured out Costco's recipe for these new smoothies, but it's not great.
"Flavor-wise, it's like someone took a bag of the natural dried mango and decided to blend it into a smoothie," they said. "Do with that as you will but I won't be ordering again."
It's a letdown
Another mango fan also wasn't impressed with the newest food court item.
"It's honestly not the worst thing ever. The one I had wasn't so bad that I didn't finish it," they said. "It's just really disappointing if you're expecting a fresh mango taste."
Where's the berry?
Even Costco fans that haven't tried it don't like the change. "I hate mango and am so sad they don't offer the berry smoothie anymore," one customer said.
Kids clearly don't like it
Leave it to kids, to be honest about how much they don't like the mango smoothie.
One parent said her daughter "spent her evening writing a letter to Costco about how bad it is and how she wants the berry one back."
Pro tip: Whenever shopping at Costco with a credit card, you'll need to use one that is Costo-approved. You can make your money go further by using one that offers rewards like cash back. 
Bottom line
Costco is a great place to save money, but it might be a good idea not to buy one of the store's newest food court items.
Remember, there are still plenty of options to help you keep more money in your pocket or grab a bite to eat even if you're struggling financially.
So maybe stick with the hot-dog-and-a-drink deal and see if there's something better at the food court in the future.
Lucrative, Flat-Rate Cash Rewards
Current Offer
$200 cash rewards bonus after spending $500 in purchases in the first 3 months
Rewards Rate
Earn 2% cash rewards on purchases