When it's time to retire, you might want a place full of cultural opportunities and things to do.
Or maybe you're in the market for a quiet, small town where you can live comfortably, get to know your neighbors and get involved in the community.  

Whatever you're looking for, there's a spot perfect for you. And, across all 50 states, here are the most popular cities to retire from coast to coast.
Earn a $250 travel bonus with this incredible card
There's a credit card that's making waves with its amazing bonus and benefits. The Bank of America® Travel Rewards credit card has no annual fee and you can earn 25,000 bonus points after spending $1,000 in purchases in the first 90 days of account opening.
You can earn additional points just by using this card for your everyday purchases — unlimited 1.5 points per $1 spent on all purchases. The 25,000 bonus points can be redeemed for a $250 statement credit toward travel or dining purchases.
If you want to travel and dine out more, the Travel Rewards card can help you get where you want to go.
The best part? There's no annual fee.
SPONSORED
Alabama: Huntsville
Huntsville is a great place for retirees looking for an active place to spend their later years, and doing so might even help you eliminate some money stress.
Enjoy attractions like the Huntsville Museum of Art and the Huntsville Botanical Garden, a charming downtown with restaurants, shops, and miles of nature parks and trails.
Huntsville also offers many resources for military retirees.
Alaska: Anchorage
If you have a passion for snow and the outdoors, then Anchorage is a mid-size city that should be on your radar.
With access to health care, shopping, and the biggest airport in Alaska, Anchorage has much to offer retirees. Plus, there's the call of the wilderness just beyond the city limits.
Arizona: Prescott
With a low-income tax and a low average home price, Prescott is an affordable choice for retirees considering Arizona.
This charming city has Victorian homes, golf courses, festivals, the rodeo, and history. There's plenty to do when you find yourself with forty hours a week of free time you didn't used to have.
If you're over 50, take advantage of massive travel discounts and trip-planning resources
Over 50 and love traveling? Join AARP today — because if you're not a member, you could be missing out on huge travel perks. When you start your membership today, you can get discounts on hotels and resorts, airfare, cruises, car rentals, and more.
How to become a member today:
Go here, select your free gift, and click "Join Today"
Create your account (important!) by answering a few simple questions
Start enjoying your discounts and perks!
An AARP membership not only unlocks discounts that could save you hundreds on your next trip, but you'll also have access to deals on vacation packages, guided tours, and exclusive content to help plan your next getaway.
Important: Start your membership by creating an account here and filling in all of the information (do not skip this step!). Doing so will allow you to take up to 25% off your AARP membership, making it just $12 per year with auto-renewal.
Arkansas: Hot Springs
The beauty of Hot Springs is unparalleled in Arkansas, and its location just an hour from Little Rock makes it a wonderful Southern destination for retirees.
There's a mild climate, abundant health care, and a low living cost. Retirees can spend their days golfing, hiking, or exploring the many arts destinations in the area.
California: San Diego
If your top priority in retirement is incredible weather, then San Diego is your place.
You'll also have incredible access to a world-class city's arts, culture, entertainment, and restaurants, as well as active outlets like biking, swimming, and going to the beach.
There's also the famous San Diego Zoo and Balboa Park. The only drawback? San Diego isn't known for its low cost of living or low taxes.
Colorado: Colorado Springs
Living in Colorado Springs gives you all of the amenities and charm of living in a bustling town within a short drive of the state's incredible wildlife, scenery, and nature.
It's the second largest city in Colorado, so you'll also have access to health care and other important amenities as you age.
Connecticut: New Haven
The Northeast is a more expensive place to live and retire. However, New Haven is more affordable than some other cities in Connecticut while still offering excellent health care and amenities.
It's filled with all the restaurants, art galleries, shopping, and culture that retirees love. There's also proximity to major cities, like New York, so short trips are just a hop, skip, and jump away.
Delaware: Lewes
Delaware's beaches are bustling during the summer, but quieter Lewes is the perfect year-round destination for retirees.
With no sales tax, comparatively low real estate taxes, and no estate tax, it's a financially smart move to end up in Lewes.
Plus, there are opportunities galore to stay active, including hiking, boating, kayaking, biking, or just taking it easy on the beach.
Florida: Sarasota
Florida is a long-time favorite of retirees, and Sarasota is one of the best cities in the Sunshine State to spend your golden years.
40% of the population is over 60, and there's plenty to do, from enjoying the area's natural beauty to enjoying the broad social network for older residents.
Earn a $250 travel bonus with this incredible card
There's a credit card that's making waves with its amazing bonus and benefits. The Bank of America® Travel Rewards credit card has no annual fee and you can earn 25,000 bonus points after spending $1,000 in purchases in the first 90 days of account opening.
You can earn additional points just by using this card for your everyday purchases — unlimited 1.5 points per $1 spent on all purchases. The 25,000 bonus points can be redeemed for a $250 statement credit toward travel or dining purchases.
If you want to travel and dine out more, the Travel Rewards card can help you get where you want to go.
The best part? There's no annual fee.
Georgia: Athens
Athens is a creative and vibrant college town known for its many cultural and arts attractions and, of course, the University of Georgia football team.
All of this action makes it a wonderful place for retirees, especially those looking to live in a charming, leafy town filled with old homes and walkability.
Hawaii: Hilo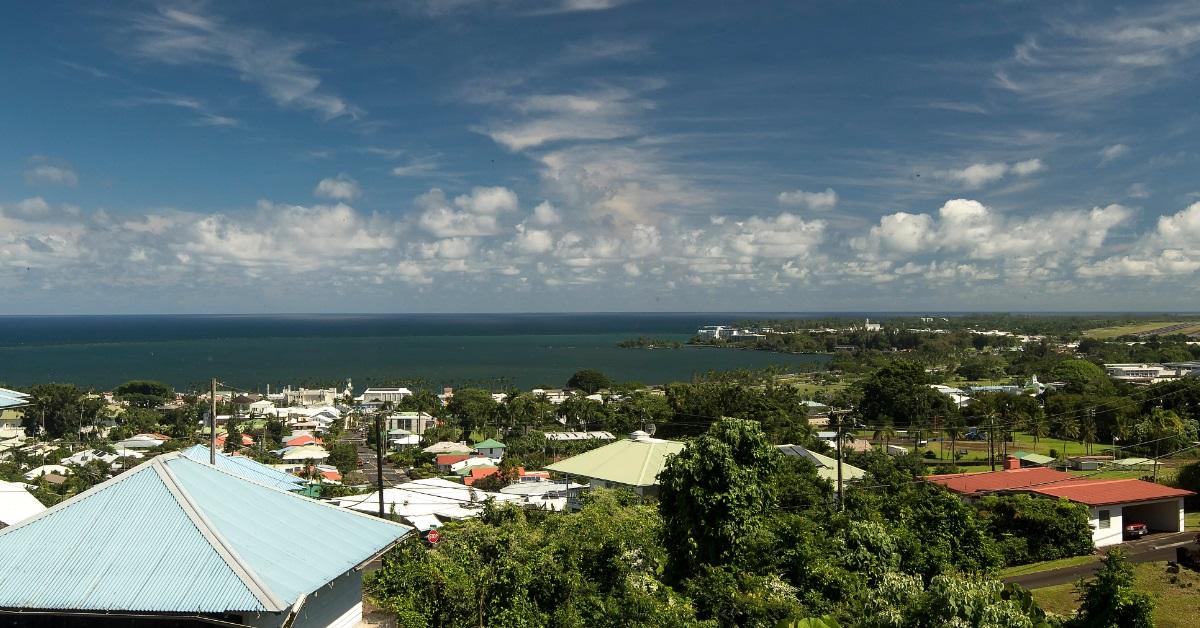 With 38% of residents above 50, the quiet town of Hilo is the spot to retire for those looking to settle down in paradise.
Its cost of living is higher than the national average. Still, it's a tradeoff many are willing to make, considering the natural beauty of the island and the ability to explore all that Hawaii has to offer.
Idaho: Boise
For those who love the outdoors, hiking, and skiing, Boise offers proximity to all of the great outdoors.
Boise has the best hospital system in the state, which is always a perk for retirees. It also has a buzzy and walkable downtown for when you want to add a touch of sophistication to your days.
Illinois: Chicago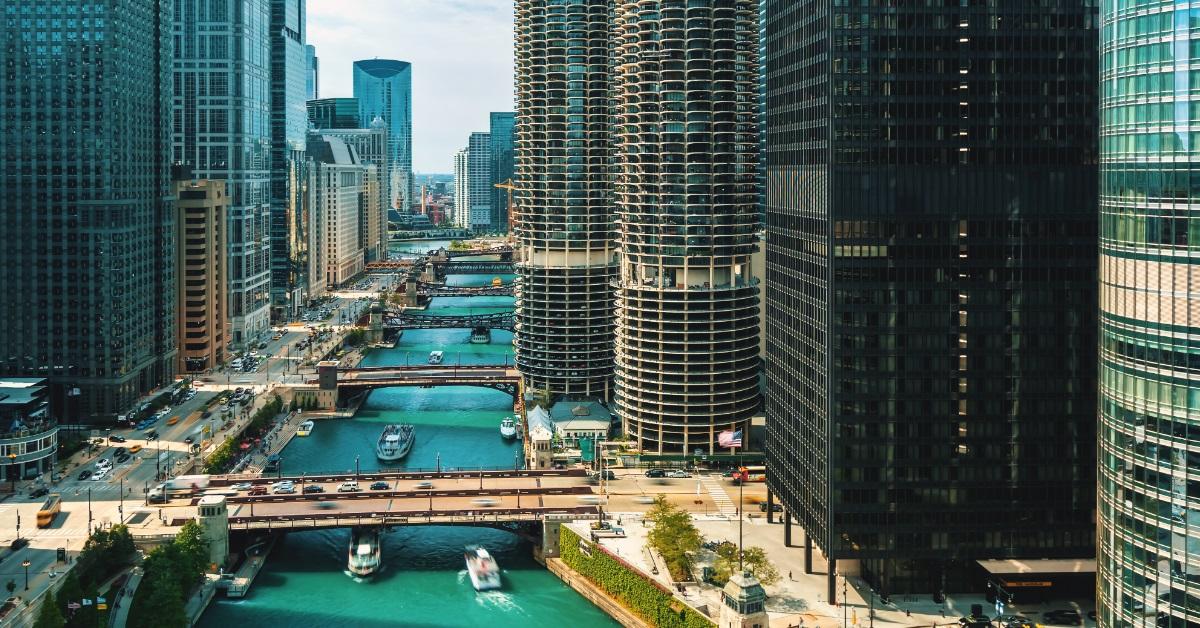 When it comes to big, world-class cities, Chicago is one of the best options for retirement. There's the draw of an urban area, with restaurants, theaters, and museums at your fingertips.
This affordable large city offers proximity to incredible health care, housing affordability, and options for part-time work.
For architecture buffs, Chicago is a dream, giving them opportunities to research and enjoy its rich history in their retirement.
Indiana: Carmel
With an average cost of living but an abundance of amenities, Carmel is a spot that should be on the radar of retirees in the Midwest.
There are hiking trails, golf courses, shopping, and lots of art and culture, including the Carmel Arts & Design District.
Iowa: Iowa City
Iowa City is an unlikely literary capital known throughout the writing world and should be on the radar of retirees looking for an intellectual way to spend their retirement.
There's history and culture, as well as miles of rolling hills and farmland when you want to get out of the city and relax.
Kansas: Lawrence
College towns make excellent retirement spots because of their rich cultural opportunities and vibrant events calendars.
Lawrence is a bike-friendly place where retirees can stay active while living affordably and attending the occasional Jayhawks basketball game. You also get a vibrant downtown and a lively farmers market.
Kentucky: Louisville
What could be better than retiring close to the bourbon trail? Retiring somewhere affordable on the bourbon trail!
Louisville offers all the amenities of a big city, from health care to shopping, along with the charm of a town rich in history and welcoming neighborhoods.
Louisiana: Baton Rouge
If you're craving warm weather and Southern food, you'll get both year-round in Baton Rouge.
This city, just a short drive from New Orleans, offers major research hospitals, an average cost of living, a low income tax, and no taxes on Social Security benefits.
Maine: Portland
Portland is a popular destination for New Englanders looking to escape the more expensive big cities in their retirement.
Here, they'll find small-town charm and walkability, history, craft beer, lobster rolls, and incredible restaurants while enjoying world-class health care and a diverse population.
Maryland: Annapolis
The coastal town of Annapolis is one of the most picturesque places on the East Coast and a great place to spend your retirement.
You can go antiquing, spend your days eating seafood or fishing, or even volunteer at one of the area's many historic sites and museums.
Massachusetts: Boston
Many retirees don't want to leave the buzz of the big city or want to stay close to younger family members who are still living in the city.
In Boston, those retirees head to suburbs like Arlington or Stoneham that offer cozy homes at more affordable prices without going too far beyond the city limits.
Michigan: Ann Arbor
Another great college town for retirement, Ann Arbor offers access to University of Michigan college sports, a charming downtown, museums, parks, restaurants, and other vibrant places to spend your days.
Minnesota: Rochester
For those who prioritize access to health care above all else, Rochester, Minnesota, is a lesser-known city that has a big draw.
The Mayo Clinic is located here, and it's one of the most renowned research hospitals in the entire world.
Mississippi: Oxford
Oxford is a great retirement town due to its rich history of Southern arts and writing, its low cost of living, affordable housing, low property taxes, and tax-exempt qualified retirement income.
It's no surprise this is another college town with sports, shopping, and restaurants right at retirees' fingertips.
Missouri: Columbia
Right between the bigger cities of Kansas City and St. Louis, Columbia offers retirees a cost of living below the national average and an average home price under $200,000.
The downtown is full of action, and because the University of Missouri is in Columbia, there are also D1 sporting events to keep sports fans busy.
Montana: Missoula
With incredible views of the Rocky Mountains, Missoula offers everything for retirees, from walkable neighborhoods to rural farms.
But most retirees that move here come to stay active. Fly fishing, skiing, river rafting, and camping are the favorite activities of residents.
Nebraska: Lincoln
With over 100 parks, the University of Nebraska, and museums, Lincoln offers retirees a chance to have a retirement full of continuing education, physical activity, and cultural opportunities.
Plus, there's an affordable cost of living and access to a major hospital.
Nevada: Reno
Reno may be best known for its former life as a gambling capital, but now it's also a wonderful place to retire.
This is a spot for active retirees, from all of the outdoor activities in the Sierra Nevada mountains to getting out on the water on Lake Tahoe, the Truckee River, or Pyramid Lake.
Taxes and affordability, however, are not on retirees' side.
New Hampshire: Portsmouth
Before you reach Maine, there's a charming New Hampshire town called Portsmouth, located on the Piscataqua River. This is where you come to retire into a centuries-old colonial home.
There's history, picturesque coastal charm, maritime attractions, and health care, which ranks second in the state.
New Jersey: Princeton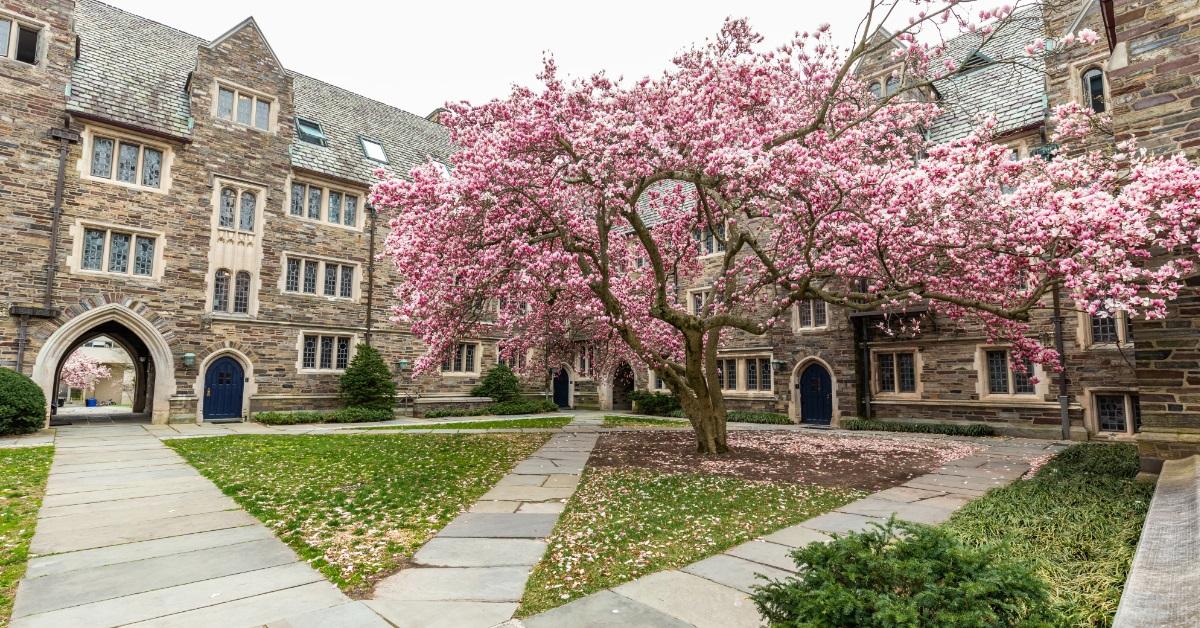 The incredibly charming city of Princeton is even better than it looks in photos, and Princeton University isn't the only attraction in this college town.
There's shopping, restaurants, history, and quick access to New York and Philadelphia.
New Mexico: Santa Fe
Mild weather and jaw-dropping mountain views make Sante Fe popular with retirees looking to escape the heat.
This vibrant community is wonderful for those who love strolling through markets and collecting local art.
New York: Ithaca
Ithaca is home to both Cornell University and Ithaca College, meaning retirees have access to all intellectual and arts opportunities, including free lectures and museums.
Then there's the stunning backdrop of upstate New York, where you'll find hiking and some of the best leaf peeping in the country.
North Carolina: Asheville
Over 35% of Asheville's population is over 50, which means retirees in this North Carolina mountain town are in good company.
While housing is becoming increasingly expensive in the city, there are still affordable homes in the mountains surrounding the town.
Asheville's large downtown has incredible restaurants, an arts district, and countless opportunities for seniors to stay engaged.
North Dakota: Bismarck
If a low cost of living and living far away from the busyness of society are at the top of your retirement priority list, then welcome to Bismarck, North Dakota.
This town, right next to the Canadian border, may be one of the coldest spots on this list during the winter, but summers are in the 70s. Plus, there's a great health care system.
Ohio: Columbus
A low cost of living and a median house price well below the national average makes Columbus, Ohio, a Midwest destination for a good retirement.
There are walkable neighborhoods, charming Arts and Crafts style bungalows, and the Rock and Roll Hall of Fame.
Oklahoma: Norman
This Midwestern college town brings in Sooners fans who are enthusiastic about retiring somewhere they can find the cost of living significantly below the national average, multiple entertainment and arts venues, and retiree-friendly tax policies.
Oregon: Eugene
Thanks to its active lifestyle, Eugene is a great place to retire, with lots of biking and hiking trails, arts venues (including the ballet, opera, and symphony), and streets dotted with coffee shops, restaurants, and galleries.
It's a vibrant place for retirees to call home, even if its cost of living is above the national average.
Pennsylvania: Pittsburgh
If you enjoy cold winters, then look at Pittsburgh for an affordable place to retire.
The Steel City has multiple major universities that bring in world-class arts and lectures, and its median home price is $219,000, 42% below the national median.
You can find quality health care, and there's no state income tax on social security or most retirement income.
Rhode Island: Providence
Rhode Island's state capital, Providence, is another affordable New England retirement destination.
There's excellent health care and museums, restaurants, and other cultural outlets to find community. Plus, you have proximity to other big cities throughout the region.
South Carolina: Charleston
The palm tree-lined streets, historic homes, and countless restaurants make Charleston a favorite travel destination of retirees — and a favorite place to retire.
The cost of living here is moderate, though the city continues to rise in popularity, and there's access to the Medical University of South Carolina system right in town.
South Dakota: Sioux Falls
With a median home price 21% below the national average, this river town draws in retirees looking for an active city in a place with no state income or estate tax.
There's also great health care, though you'll have to be ready for freezing cold winters.
Tennessee: Knoxville
A college town on the river, Knoxville is a favorite of Tennessee retirees.
It has an affordable cost of living 15% below the national average, a strong health care system, and no state income or estate tax.
Plus, Tennessee Volunteers football games are a fun community activity to keep seniors feeling young.
Texas: Austin
From the outdoor activity on the hike and bike trail and the multiple lakes surrounding the city to the diverse restaurant scene to the world-class University of Texas Dell health care system, Austin is an artsy and vibrant spot in Texas to retire.
Best of all? No income tax.
Utah: Salt Lake City
With some of the best health care in the country and a life expectancy of 78, slightly above the national average, Salt Lake City is a great place to retire.
The natural landscape here is stunning, and while the region gets incredible snow each year, it rarely dips below 0°F in the winter.
Vermont: Burlington
Burlington is a beautiful place to spend your golden years.
You'll find the perfect New England pedestrian mall, art galleries, coffee shops, and a community that prides itself on getting outside, whether hiking, biking, sailing, or skiing.
Virginia: Charlottesville
Nestled in the picturesque Blue Ridge Mountains, the college town of Charlottesville offers wineries, breweries, restaurants, and entertainment venues to keep seniors engaged.
If you're a history buff, you'll never run out of sites to explore, starting with Thomas Jefferson's Monticello. There is also a wonderful health care system through the University of Virginia.
Washington: Spokane
Thanks to its proximity to two national parks and its favorable tax situation for retirees, Spokane is a great city for seniors to settle down in retirement.
They'll also find many outdoor activities and mild weather in this Pacific Northwest town.
West Virginia: Charleston
In the state of West Virginia, 20% of the population is over 65, and the West Virginia University Health System provides excellent care to its residents.
But it's the capital city of Charleston that draws seniors in. With an arts and culture scene, access to state parks, rafting, and hiking, there's lots to keep retirees busy and engaged.
Wisconsin: Madison
While Madison is known first and foremost as a college town for the University of Wisconsin, it also has a booming retiree population.
This lakefront town draws seniors in for its livability, natural beauty, and great craft beer scene.
Wyoming: Cheyenne
With a cost of living lower than the national average and no state income tax, Cheyenne is an appealing place for retirees to move, especially if they're looking for adventure out West.
This early railroad town is a top pick for seniors eager to buy affordable land and spend their golden years on a small ranch.
Bottom line
Whether you're a lifelong New Englander or want to try your hand at life out West, finding a place to retire that can lower your financial stress is important.
Living in a city is never the same as vacationing there, so consider renting a month-long or even six-month stay before making a final decision. Your best years are ahead, and this decision is one of the most important you'll ever make.
FinanceBuzz is not an investment advisor. This content is for informational purposes only, you should not construe any such information as legal, tax, investment, financial, or other advice.
National Debt Relief Benefits
No upfront fees
One-on-one evaluation with a debt counseling expert
For people with $7,500 in unsecured debts and up