Walmart is already one of the cheapest places to buy everything from clothes and computers to health and beauty products. But no matter how familiar you are with Walmart, you are likely overlooking additional ways to save there.
So, whether you want to cut the cost of groceries or hope to score another type of bargain, following are some easy ways to find great deals at Walmart.
Check the clearance section for even better bargains
Walmart's prices are already so good that it's easy to stick to the regularly priced goods and forget about scanning for clearance items. But Walmart's clearance section is where you'll find the most unbelievable markdowns in the store.
The next time you visit your local Walmart, look through the clearance section. To maximize savings, plan to shop sometime during the first five days of the new month. Walmart observers say that is when the retailer marks down most of its clearance items for the month.
Use the Walmart app to find unmarked clearance
Untold numbers of Walmart items are flagged for clearance in the company's inventory tracking system every day, and employees can't always keep up with the pace.
As a result, even items without yellow clearance tags might be selling for rock-bottom prices.
Luckily, the Walmart app makes it easy for you to determine if an item has been marked down for clearance in the system. Using the app, you can scan any item's barcode to get its price.
You might find that an item that appears to be regularly priced has already hit the clearance list, even if it's not marked that way.
Look for clearance items in the grocery section
Grocery items such as produce, meat and bakery goods get moved into clearance the night before their listed best-by date, according to Walmart observers.
So, visit the bakery's clearance rack to get a deal on perfectly fine baked goods that will go to waste if they don't sell. If you notice that an item is due to expire the next day but hasn't been placed in the clearance section yet, ask the store's manager if a discount applies.
Ask store managers about additional deals
Walmart's prices are fairly standard across its stores, but store managers might mark down certain items at their location only — especially if they're trying to get rid of extra inventory to make way for a new product.
Before you start shopping, ask your store's manager if he or she has any big-ticket clearance items available at that store only. The answer might be no, but you won't know until you ask.
Buy refurbished at Walmart.com
Walmart shoppers can buy used, refurbished items through Walmart.com. To sweeten the deal, many of Walmart's refurbished goods still have valid manufacturer's warranties.
Just key "refurbished" into the Walmart.com search bar to see any current refurbished items available right now.
Shop early in the day
Grocery and retail stores like Walmart usually see their shortest lines early in the morning. If you can get up early enough to beat the crowds, you'll enjoy less competition when shopping for the limited number of discounted items.
Plus, Walmart employees usually tag sale items early in the morning or late at night. The earlier you can get to the store, the more clearance items you'll have to choose from.
Pro tip: When you shop at Walmart, paying with one of the best rewards credit cards can earn you cash back or other perks.
Save when you place online orders of $35 or more
Spending at least $35 on Walmart.com qualifies you for free shipping on most items.
While there isn't a clearly labeled clearance section on the Walmart website, you can find items priced to sell quickly if you search for "clearance" in the site's search bar.
Try free delivery
Can't wait for your online items to arrive, or don't have enough items to qualify for free shipping? Try placing a free same-day pickup order or scheduling a delivery instead.
While same-day pickups are free, deliveries are only free for Walmart+ subscribers. Technically, that means you are paying a little bit for Walmart's deliveries, since a Walmart+ subscription costs $12.95 a month.
However, if you would benefit from free grocery delivery, the monthly cost might be worth it to you.
Request an online price-match
Walmart is famous for its price-match guarantee. However, Walmart won't price-match just anything.
In fact, when it comes to matching competitor prices, Walmart will only do so for items purchased at Walmart.com. Plus, Walmart will only match the prices of a little more than two dozen competitor retailers, such as Amazon, Target, Walgreens, and Family Dollar.
There are other rules to keep in mind, and they are all listed at the retailer's website. But even if it is a bit of a hassle, a price-match can be worth pursuing.
Bottom line
Walmart is already one of the best places to shop when your goal is to save money and boost your bank account. But you might make the experience even better by using the tips in this list.
So, head out to Walmart and shop wisely so you can keep more hard-earned cash in your wallet — where it belongs.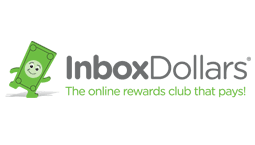 Inbox Dollars Benefits
Get a $5 bonus when you register with your email
You could earn money by taking surveys or making online searches
Over $80 million paid to members so far - how much can you earn?