After you finish spring cleaning, you might look for a few items to spruce up your home. Target is a great place to shop for such home finds.
From decorations to furniture and even items for your patio and garden, the following deals can help you keep more money in your wallet as you shop at Target to brighten up your home this season.
Editor's note: These are the prices as of May 11, 2023. Prices are subject to change and may also vary by location.

Threshold Lidded Milky Glass Jar Candle
One of the best ways to freshen up your home is with a simple scented candle. And Target has plenty of them for affordable prices and in delicious flavors.
Target sells a Lidded Milky Glass Jar Candle in its exclusive Threshold brand. These candles are only $6 for an 11-ounce jar or $12 for a 20-ounce jar.
They come in a number of appealing spring and summer scents, such as berry lemonade, pineapple sugarcane, and more.
Threshold Lavender Artificial Plant
The warmer weather is also a great opportunity to add some new greenery to your home. However, not everyone has a green thumb, and fake plants may be a better course of action for you.
Luckily, Target has a lot of artificial greenery at wallet-friendly prices.
Lavender, for example, is an aromatic flower many people grow indoors during the warmer months. Instead of trying to keep a lavender plant alive, opt for Threshold's artificial lavender for just $5.
Opalhouse Geometric Patterned Chunky Woven Throw Blanket
A cozy home isn't complete without at least one large and comfy throw blanket, whether it's draped at the foot of your bed or over the back of your couch. These blankets also offer a great way to update your home for the changing weather.
For example, you could switch out your fall and winter throw blanket for a bright, colorful, but just as snuggly blanket from Target's Opalhouse brand.
This Opalhouse Geometric Patterned Chunky Woven Throw Blanket has a unique textured pattern with fringe on either end and comes in vibrant shades of yellow, rust, or teal. It costs just $35.
Threshold Skinny Glass Vase
Fresh flowers are a May staple in many households, but you'll need something to put them in. There's no need to stretch your budget for a fancy vase, however: Target has a classic and affordable option.
The Threshold Skinny Glass Vase comes in three heights — seven inches, 10 inches, and 14 inches — and ranges in price from $5 to $10.
Keep things simple with just one or two stems, or add an elaborate bundle of spring tulips.
Smith & Hawken Metal/Glass Hanging Bird Feeder
A staple addition to any patio, balcony, deck, or large backyard is a bird feeder. Bird feed is expensive enough on its own. You don't need to break the bank with an overly pricey feeder.
The Target brand Smith & Hawken Metal/Glass Hanging Bird Feeder sells for just $15. The copper feeder is great for smaller birds to perch on and feed.
It also has a ring at the top for easy hanging, allowing you to place it somewhere both convenient to see and out of reach of other backyard critters.
Crock-Pot Manual Slow Cooker
As it warms up outside, no one wants to keep the oven longer than necessary or sweat over a hot stovetop. Slow cookers are a great way to produce delicious meals without heating your entire home.
Target sells the name-brand Crock-Pot Manual Slow Cooker for $39.99. The seven-quart slow cooker is large enough to produce meals for more than eight people. That makes it perfect for feeding big families or hosting spring and summer parties. It comes in a classic silver color.
Room Essentials Glass Patio Side Table
Furnishing your outdoor space often gets needlessly expensive, but your budget shouldn't be a barrier to enjoying your patio or backyard.
The Target brand Room Essentials has a lot of affordable basic pieces, like a Glass Patio Side Table for just $30.
This lightweight table has a gray metal frame with a glass top. It features a simple and versatile, slightly modern design. Add this to your existing patio furniture, let it stand out as a display table, or add it next to a poolside lounge chair.
Pro tip: Use the right rewards credit card when shopping at Target and you might earn cash back or other perks.
Room Essentials Futon Sofa
May also brings major changes for many people, especially recent graduates. This means you might be moving out for the first time, and looking to furnish your home.
New furniture can be ridiculously expensive, and that is especially true of couches. Room Essentials has plenty of affordable indoor furniture — including a simple black Futon Sofa for just $160.
The sofa is perfect for small spaces. Convert it into a guest bed, or simply furnish your home or apartment. Leave it as is, or spruce it up with the previously mentioned throw blanket.
Project 62 Round Metal Outdoor Tabletop Fire Pit
A fire pit is another great furniture item for your patio or backyard. However, a true pit might not always be practical.
The Target brand Project 62 Round Metal Outdoor Tabletop Fire Pit sells for just $69. The knob-controlled fire pit has a sleek black design, which won't take up a ton of space. It looks more streamlined than a clunky metal pit and fits a table with an umbrella hole.
All you need to power it is a propane tank.
Fire Sense Notebook Charcoal Grill
The chance to grill outside is one of the best parts about the weather warming up. Grills can be expensive, however. And depending on your outdoor space, they may be way too big or impractical.
Target sells a convenient option in the Fire Sense Notebook Charcoal Grill. It folds completely flat when not in use. Simply unfold it, add charcoal to the basin, and grill your food on the metal grate.
This convenient little grill costs just $32.99.
Bottom line
Enjoying the warm spring weather shouldn't push you past your financial limits. Target has plenty of good deals on grills, new furniture, and other seasonal items.
So, during your next trip to Target, keep an eye out for budget-friendly home items that can lower your financial stress.

Get free, sustainable household products
Learn More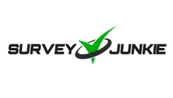 Learn More