Many of us can't get enough of Netflix. From "House of Cards" to "Orange Is the New Black," the content streaming service has viewers everywhere — and their non-paying friends — hooked.
Last spring, Netflix cracked down on password sharing, charging members $7.99 per head to add a friend or family member outside your household to your account. In addition, Netflix has a strict "no free trial" policy.
Fortunately, there are still plenty of ways you can keep more money in your bank account by getting Netflix for free. Here are six of them.
Resolve $10,000 or more of your debt
Credit card debt is suffocating. It constantly weighs on your mind and controls every choice you make. You can end up emotionally and even physically drained from it. And even though you make regular payments, it feels like you can never make any progress because of the interest.
National Debt Relief could help you resolve your credit card debt with an affordable plan that works for you. Just tell them your situation, then find out your debt relief options.
How to get National Debt Relief to help you resolve your debt: Sign up for a free debt assessment here. (Do not skip this step!) By signing up for a free assessment, National Debt Relief can assist you in settling your debt, but only if you schedule the assessment.
SPONSORED
Get free Netflix through T-Mobile
T-Mobile subscribers can get a free Netflix subscription with most Go5G plans.
Depending on the plan and number of T-Mobile lines you have, subscribers can get a free Netflix Basic plan (one screen) or Netflix Standard plan (two screens).
Sign up for free Netflix through Comcast Xfinity
Comcast Xfinity subscribers can select a subscription bundle that includes Netflix. If you meet the eligibility requirements, you can take advantage of the deal by linking your new or existing Netflix account.
While Netflix isn't wholly free in this scenario, it's a way to get Netflix without having to purchase it directly. Think of it this way: It's a free add-on for a cable, phone, or internet service that you're already using.
Ask for Netflix gift cards in your wedding registry
Are you getting married? Consider asking for Netflix gift cards in your wedding registry. Remind people that this is truly a gift you will use every single day.
Your wedding guests can purchase a Netflix gift card for you starting at just $15. And it allows you to have a shared experience with far-away friends and family: You can simultaneously watch and discuss the same shows.
You can ask for Netflix gift cards directly. Or add Netflix gift cards to registries on The Knot, MyRegistry.com, and other gifting sites.
Don't let home repairs drain your bank account
Did you know if your air conditioner stops working, your homeowner's insurance won't cover it? Same with plumbing, electrical issues, appliances, and more. Not being able to make repairs could leave you in a bad situation — but a home warranty could protect you against surprise expenses.
Whether you're a brand-new homeowner or you've owned your home for years, a plan from Choice Home Warranty could pick up the slack where homeowner's insurance falls short.
If a covered system in your home breaks down, you can call their hotline 24/7 for assistance to get it repaired. They have a network of over 15,000 technicians that can assist you, making sure any issue can be taken care of swiftly — without breaking the bank.
Not sure if it's for you? Rest easy: they were named one of the "Best Home Warranty Companies" by US News 360 Reviews and were awarded Best Company's 2020 Consumer's Choice Award. For a limited time, you can get your first month free when you sign up for a Single Payment home warranty plan.
Request Netflix gift cards for birthdays and holidays
Ask for Netflix gift cards whenever your birthday or a holiday, such as Christmas or Hanukkah, rolls around.
Not only does this essentially give you access to free Netflix, but it makes life easy for friends and loved ones. All they have to do is make a quick gift card purchase instead of agonizing over what to buy for you.
Subscribe to Netflix occasionally instead of every month
One way to get Netflix almost — but not entirely — free is to be strategic with when you subscribe. If you plan your binge-watching right, you might be able to get away with subscribing to Netflix for just a few months out of the year.

In the months when you binge-watch Netflix, drop a service like Hulu. The following month, drop Netflix and return to Hulu.
Of course, this won't allow you to get Netflix — or other streaming services — for free. But if you can drop from five streaming services each month to just one or two, you'll reap major savings.
Use credit card rewards to get free Netflix
Many top credit cards offer rewards perks when you make purchases. If your card offers cash back, you can use this money to purchase Netflix.
Technically, that's not free. But it's pretty close.
Bottom line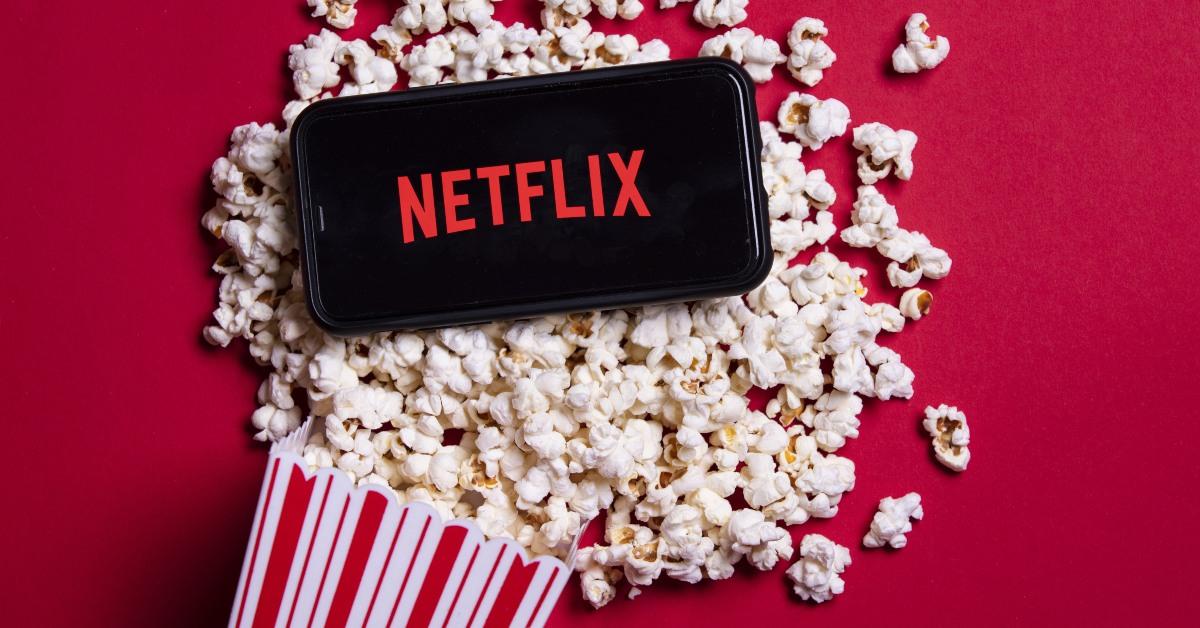 Many Netflix fans are still smarting over how the streaming giant has quashed password sharing. But this doesn't mean you have to shell out between $6.99 and $19.99 a month to get your own subscription.
Using phone plans, rewards credit cards, or other strategies, you can keep more money in your wallet by scoring Netflix for free or cheap.
National Debt Relief Benefits
No upfront fees
One-on-one evaluation with a debt counseling expert
For people with $7,500 in unsecured debts and up